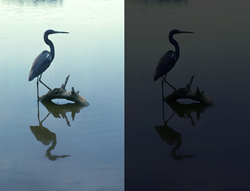 The days of clients having to wait until tomorrow or Monday morning speak with us are over.
Past News Releases
TWINSBURG, Ohio (PRWEB) May 21, 2018
Flickinger Wetland Company, a leading company 100% focused on helping land developers deal with virtually everything that can impact wetlands, has established a rapid response customer service program backed up by an after-hours 24/7/365 telephone line directly to the company's General Manager and Chief of Field Operations, Emmett Messer-Kruse.
In the high stakes business of land development, the early decisions that must be made regarding wetland permitting and accommodating wetlands to meet Federal, State and Local requirements, can make the difference between success and failure, profit or loss.
To ensure that land developers get all the wetland planning and management help they need – whenever they need it – even in the middle of the night and on weekends, Flickinger Wetland Company now has a senior person "on call" always, to speak with clients, answer questions, and help mitigate circumstances of concern in the fastest ways possible.
"The days of clients having to wait until tomorrow or Monday morning speak with us are over," said Flickinger General Manager Emmett Messer-Kruse. "During normal business hours calling the office line will get clients all the help they need. After hours, the office line will immediately forward messages directly to me, or clients can call my direct 24/7/365 mobile number."
With decades of experience, Flickinger Wetland Company provides permitting expertise unparalleled in the ecological industry. By doing everything possible to ethically avoid delays and shorten the permit process, we help land developers achieve their goals sooner, no matter the complexity of their project.
On May 1, 2018 Flickinger Wetland Company announced the availability of a new website, http://www.LandDevelopmentWetlandSolutions.com, which explains the many new and improved services and benefits available to land developers seeking wetland permits.
For more information, visit http://www.LandDevelopmentWetlandSolutions.com,
call 330-405-4127, email info(at)landdevelopmentwetlandsolutions(dot)com, or write to Flickinger Wetland Company, 8530 Boyle Parkway, Twinsburg, OH 44087.
http://www.landDevelopmentWetlandSolutions.com
Share article on social media or email: