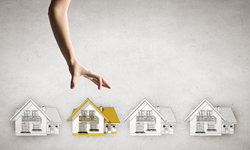 GURGAON, India (PRWEB) October 12, 2018
Gurgaon based company, FindMyHome, recently launched a website to ease the pain of home buyers in the city. Integrated with a database featuring interesting properties available for rent and sale in the Indian city, the website acts as a comprehensive platform for anyone who is interested in buying or renting a house, but isn't quite sure where or how to start.
Since the vast majority of people in the country are intimidated by the idea of diving into the world of real estate without any prior knowledge or adequate information, the platform does not only feature information and details regarding all of the properties that are available in the database, but it also helps people decide on the property that they are most interested in based on the characteristics such as the floor plan, price, neighborhood, and type.
With each property page that is visited, the website also has a section of the properties that were most recently added to the database, along with properties that are similar to the one being viewed to ensure that users get the whole picture of what's available and the different types of property that they can benefit from. Additionally, since people are often concerned about the price that they will have to pay for any given property, and are always looking for alternatives and solutions, the website also features an EMI calculator that can help users of the website figure out how much money they will have to pay on a monthly basis according to their terms.
With categories defined based on the property status and property type, users of the website can view exactly what they need without wasting time with options that do not interest them. What's more, users of the FindMyHome website are also free to decide the price that they are willing to pay in order to filter out only those properties that are within their budget. Since buying or renting a new house or space is almost always a big deal, users of the website can also narrow down their options based on features including air conditioning, gyms, lawns, saunas, swimming pools, luxury clubs, and wireless internet.
In addition to being the ideal platform for individuals and families to find their new place of residence without any problems, the platform can also be used by businesses and groups to search for office spaces, and benefit from consultancy and management services related to real estate.
About FindMyHome
FindMyHome is a real estate consultancy firm based in Gurgaon, India that was founded with the intention to help make the property buying and renting process easy and convenient. The website does not only feature the latest properties in the city, but also allows users to sort and search through the database based on their needs and preferences.
Share article on social media or email: