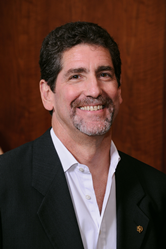 Lee A. Gould named 2019 Lifetime Achievement Award winner by the Illinois CPA Society
CHICAGO (PRWEB) June 24, 2019
Financial Poise™ is pleased to congratulate Lee A. Gould, Faculty member and Managing Member at Gould & Pakter Associates LLC, who was recently named by the Illinois CPA Society as its 2019 Lifetime Achievement Award winner.
A respected expert in business valuations, economic damages determination, financial analysis and tracing assets, Mr. Gould has over 35 years of experience in a variety of industries. Mr. Gould is also a sought after speaker who frequently presents upon these topics.
As the 2019 recipient of this prestigious award, Gould was recognized for demonstrating distinguished service to the Illinois CPA Society and the CPA profession throughout his career. Mr. Gould, an active member of the Illinois CPA Society, has served in several leadership roles with the organization.
Mr. Gould is committed to furthering the mission of the CPA Endowment Fund of Illinois, which is to encourage individuals to choose accounting as a career choice and achieve the CPA credential. Gould noted that "I don't do the things I do to be recognized and receive awards, or to get a pat on the back. Instead, whether or not the future CPAs know my name, I do it to make sure those who come behind me can have the same opportunities in life that I've had."
Mr. Gould holds a Bachelor of Science Degree in Accountancy from the University of Illinois at Champaign and a Juris Doctorate from Loyola University of Chicago School of Law. He is a Certified Public Accountant, licensed in the State of Illinois. The AICPA has recognized him as accredited in business valuation (ABV). Additionally, Mr. Gould is certified in financial forensics (CFF) and is a certified fraud examiner (CFE). Gould also devotes his time to serving numerous professional, philanthropic, and community organizations.
About Financial Poise™
Financial Poise™ has one mission: to provide reliable plain English business, financial and legal education to individual investors and private business owners. Financial Poise™ content is created by seasoned, respected experts who are invited to join our Faculty only after being recommended by current Faculty Members. Our editorial staff then works to make sure that all content is easily digestible. Financial Poise™ is a meritocracy; nobody can "buy" her way onto the Financial Poise Faculty.™ Start learning today at https://www.financialpoise.com/
About Gould & Pakter Associates, LLC
Gould & Pakter Associates, LLC provides financial forensics, commercial litigation services, internal investigations and financial analysis of disputes. G&P calculates economic damages, lost profits/earnings, business interruption claims and earn-outs. G&P values closely held businesses for shareholder litigation, family law services, bankruptcy and business litigation and estate and gift tax compliance. G&P traces undisclosed assets, analyzes financial transactions/balances, determines the sources of funds used to acquire assets and reconstructs falsified/incomplete financial information. G&P's Managing Members maintain membership in the Private Companies Practice Section and the Forensic and Valuation Services Section of the American Institute of Certified Public Accountants. G&P is affiliated with Friedman & Huey Associates LLP, a full-service CPA Firm providing tax, accounting and business consulting, compliance, planning and advice. The firm proudly celebrates more than ten years of providing professional services to its valued clients. To learn more about Gould & Pakter Associates, LLC, please visit http://www.litcpa.com/
Share article on social media or email: