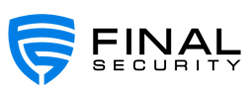 "Every person deserves to have the ability to protect their family and loved ones." explained Christopher W. Huziak, CEO & Founder of Final Security
COLUMBUS, Ohio (PRWEB) March 03, 2021
According to a survey from Findlaw.com, nearly 60% of Americans do not have a will. For those making under $40K a year, that percentage increases to 80%. In the Caring.com annual estate planning survey, a common theme was that middle-class Americans either do not know how to start with estate planning or don't feel they have any assets to protect. This could not be farther from the truth. It is middle-class Americans that would be impacted the most by the stress and expense of post-life cyber crime, financial theft and probate/legal fees. Not taking the time to plan your traditional and digital estate could burden loved ones with unnecessary stress and expenses during one of the hardest times in their lives. Without an estate plan and cleaning your digital footprint, take a look at the probable outcomes that can happen to your family and loved ones:
Your family will end up in court to settle your estate, a slow and expensive process that will get played out in the public eye.
You will leave it up to the courts to determine how your assets will be allocated.
Courts will decide who gets your children.
If something unexpected were to occur in which you become incapacitated, you have no control over your financial, medical and legal decisions.
Your unaccounted for digital footprint can allow criminals to steal your identity, drain financial accounts and other crimes.
Your unaccounted for digital footprint also can impact your legacy. Items found out of context could forever impact how loved ones think of you; your legacy matters.
Conservatively, between probate and legal fees, financial and identity theft, the average family could lose near $30,000 by not having an estate and digital estate plan in place. What could your loved ones do with an extra $30,000?
"I learned about the stark disparity between more affluent Americans, the middle class and lower income groups. Families living paycheck-to-paycheck could be crippled by the stress and expense that comes from not having an estate plan," explained Christopher W. Huziak, CEO & Founder of Final Security LLC. "Every person deserves to have the ability to protect their family and loved ones."
You can create both a traditional and digital estate plan by using our free online will and info vault (with our free basic plan). To learn more about the initiative, and how Final Security will protect you and your family, visit our project page.
About Final Security LLC
Final Security is a digital estate planning company that specializes in cleaning and transferring your digital information and assets upon death. Services include device erasing, social media & cloud account deletion, and an information vault which allows your digital life to be securely given to a chosen delegate.
###
Share article on social media or email: