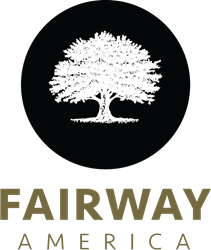 We differentiate ourselves in three specific ways. First, we believe in placing our sponsors through rigorous due diligence...
Past News Releases
PORTLAND, Ore. (PRWEB) October 02, 2018
Fairway America ("Fairway"), the nation's leading authority on Small Balance Real Estate ("SBRE") announces the consolidation of its two main websites: Fairwayamerica.com and SBREfunds.com. Recognizing the need to provide one simple platform to enhance its stakeholders' online experience, Fairway's entire online presence will reside at fairwayamerica.com going forward, rather than maintaining a separate website for its capital raising activities, which are conducted by Fairway America Capital Markets Group through its affiliation with a FINRA registered Broker/Dealer. Current and prospective investors and sponsors have already commented on how the combined and streamlined site has improved their understanding of the offerings and other materials on the site.
Fairway consolidated its online presence to improve the consistency and simplicity of important information and to visually augment its online presence in response to the recent rise of commercial real estate crowdfunding platforms. Although Fairway America is not a crowdfunding site, Fairway's marketplace page is designed to promote current private real estate offerings and is the page most closely compared against such sites. "We are excited about the upcoming designs for our new marketplace, and we believe our stakeholders are going to see a significant improvement," says Spencer Stevens, Marketing Associate at Fairway. The new marketplace will be designed to clearly identify and differentiate upcoming deals in a visually appealing, easy to navigate way. Investors will have an easier time understanding the overall project objectives and locating Fairway's extensive due diligence, which is provided in great detail to investors on all deals. The new marketplace is scheduled to be revealed around the end of October.
Barry Johnson, Fairway's VP of Acquisitions and an MAI appraiser, explains the difference between Fairway America and the crowdfunding platforms. "We differentiate ourselves in three specific ways. First, we believe in placing our sponsors through rigorous due diligence. Second, we invest alongside our investors into most of the deals we make available to our investors. Third, instead of raising capital on a 'best efforts' approach, like many crowdfunding sites, we are typically attempting to raise the full equity amount." Fairway does not try to compete with other sites by providing access to a large quantity of deals. Rather, Fairway is focused on only bringing quality, appropriately risk-adjusted deals to its marketplace. "All deals we bring to our site have to have passed the rigorous due diligence process we follow before making an investment by Fairway," said Johnson. This focus has not changed in over 20 years and drives decisions on value the team at Fairway brings to investors, both online and offline.
"Fairway is not a crowdfunding real estate site in the traditional sense but uses the general solicitation and advertising available based on the 2013 JOBS Act," says Matt Burk, CEO of Fairway. "We initiate new relationships with high quality investors interested in serious managers doing serious due diligence. Since some of the deals we have passed on, because of our due diligence, have later appeared on other sites, I am not certain that those other sites employ the same rigorous diligence process we undertake at Fairway."
About Fairway America
Fairway America, LLC (fairwayamerica.com) and its affiliated and related companies ("Fairway"), facilitates the flow of capital between quality real estate entrepreneurs and high net worth investors as a real estate private equity firm. Fairway works exclusively within the sub-institutional investment space known as Small Balance Real Estate (SBRE). Fairway provides accredited investors access to SBRE deals, raises capital for SBRE entrepreneurs, and provides full-spectrum advisory and consulting services for SBRE entrepreneurs interested in setting up 506 Regulation D pooled investment funds. Fairway offers equity securities through North Capital Private Securities Corporation, member FINRA/SIPC. For more information on how to become a Fairway investor or to seek capital through the SBRE marketplace, please visit fairwayamerica.com.
This press release does not constitute an offer to sell or a solicitation of an offer to buy securities in any of the companies mentioned or any related or associated companies. Any such offer or solicitation will only be made through private placement memoranda, offering memoranda, or other formal offering documents. Investors must not rely on information provided in this press release for investment decisions.
Share article on social media or email: