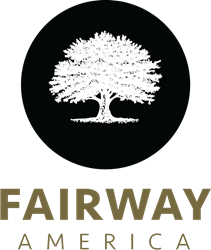 As we continue to prove our business model, we have our sights set on $1 billion in assets while maintaining the same underwriting standards we've had since I started the company. – Matt Burk, CEO Fairway America
PORTLAND, Ore. (PRWEB) July 31, 2018
Fairway America, the nation's leading authority on Small Balance Real Estate (SBRE), also known as sub-institutional investment real estate, recently crested $100 million in combined assets as of June 30, 2018, according to an internal audit. This $100 million figure includes both the combined assets under management in Fairway's discretionary pooled investment funds and the aggregate capital it has raised for individually syndicated transactions through its relationship with North Capital Private Securities, a FINRA-registered Broker Dealer.
Fairway surpassed this milestone after recently offering a new series of products to investors in its database. Fairway now offers investors various opportunities to invest in single-asset real estate investment deals sponsored by other SBRE entrepreneurs and underwritten by Fairway. These assets include self-storage, multi-family, and retail properties. Fairway has only offered single-asset investment opportunities in which Fairway has also made an investment through its investment funds. "We believe these co-investment products are intriguing to our investors and allow them access to a greater variety of options with the same due diligence our investors have grown to trust," explains Matt Burk, CEO.
Fairway investors can choose between two unique products. Fairway offers multiple pooled investment funds that are focused on Small Balance Real Estate. "Fairway likes deals that are too small for institutional investors, but too large for individual investors," explains Mike Miller, Investor Relations VP. "Fairway's strategy is to build relationships with successful real estate sponsors; individuals who find commercial and investment real estate deals through their own origination and acquisition platform and want a reliable capital partner but cannot get institutional equity." Darris Cassidy, President of Fairway's Capital Markets Group, adds "We bring the deals and the money together to provide our investors with what we think is a compelling investment opportunity."
Burk gives credit to Fairway's entire team and the adherence to strong fundamentals in underwriting. "We really have to give credit to our underwriting team for helping us reach the $100 million mark", said Burk. "If not for their dedication to Fairway's strict standards, we would not have been able to build trust with our investors in order to have the necessary capital to reach this milestone."
While Fairway has just exceeded the $100 million milestone, as a company, it has its sights on a much higher number. "We believe the SBRE market is large and highly fragmented", said Burk. "As we continue to prove our business model, we have our sights set on $1 billion in assets while maintaining the same underwriting standards we've had since I started the company."
Fairway America, LLC and its affiliated and related companies ("Fairway"), facilitates the flow of capital between worthy real estate entrepreneurs and high net worth investors. Fairway works exclusively within the sub-institutional investment real estate space known as Small Balance Real Estate (SBRE). Fairway provides accredited investors access to SBRE deals, raises capital for SBRE entrepreneurs, and provides full-spectrum advisory and consulting services for SBRE entrepreneurs interested in setting up 506 Regulation D pooled investment funds. Fairway owns SBREfunds.com, a marketplace for SBRE real estate investors. Fairway offers equity securities through North Capital Private Securities Corporation, member FINRA/SIPC. For more information on how to become a Fairway investor or to seek capital through the SBREfunds.com marketplace.
This press release does not constitute an offer to sell or a solicitation of an offer to buy securities in any of the companies mentioned or any related or associated companies. Any such offer or solicitation will only be made through private placement memoranda, offering memoranda, or other formal offering documents. Investors must not rely on information provided in this press release for investment decisions.
Share article on social media or email: