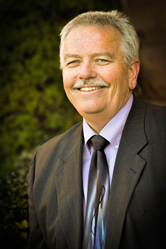 "I had a great experience working with Eric, he was very helpful and knowledge assisting me with the bankruptcy. I would recommend Eric over and over again."
VENTURA, Calif. (PRWEB) July 19, 2021
Eric Ridley is passionate about guiding clients on a proven, systematic path to protecting their hard-earned assets from creditors, predators, and the government.
You sacrificed and worked hard to achieve your assets; he will help you become an even bigger hero to your family and loved ones by protecting your wealth and passing on your values.
Eric is adamant about talking to clients without legal jargon, that he will be available by phone, email, and even by text message for your questions, and that – together – you both will design a plan for your family to protect your loved ones.
Eric's firm will use his six-step process to make sure not only that you have an estate plan, but that the plan you create together achieves your goals and locks your assets into your family tree.
About Haute Lawyer
The Haute Lawyer Network, well known for its exclusive and luxurious lifestyle publication Haute Living, is privileged to present Mr. Eric Ridley as a member and expert in his field.
Haute Lawyer offers a prominent collective of leading attorneys. The invitation-only network features only two lawyers per market. This partnership allows Haute Lawyer to connect its affluent readers with industry-leading attorneys in their area.
Share article on social media or email: