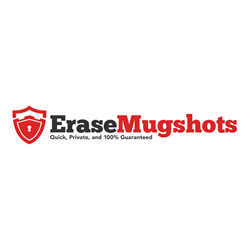 SARASOTA, Fla. (PRWEB) October 16, 2018
Florida-based EraseMugshots.com is pleased to announce the launch of its professional expungement solutions. The company is now partnered with several local law firms and attorneys to offer the best expungement services to their clients.
"We are pleased to offer expungement services in Florida in collaboration with local law firms. An expungement, also known as record sealing, is the legal process of formally petitioning that the law enforcement agencies and/or courts to modify, destroy or seal criminal records."
"We are aware that the benefits, definition, and requirements of record sealing or expungement vary by state and this is why EraseMugshots.com is partnering with local law firms. In most instances when a criminal record is sealed or expunged by the relevant authorities, the general public can't view it. Also, the applicant doesn't need to disclose any prior criminal activity when a landlord or an employer asks for it. A majority of states offer this relief to people as it is good public policy and allows deserving individuals to fully reintegrate back into society." The CEO of EraseMugshots.com, remarked in his statement that was released to the press about the company's services.
People will benefit from Erase Mugshots' services in the following ways:
Tell employers that they haven't been convicted of a crime
Tell landlords that they haven't been convicted of a crime
Stop fearing if someone performs a background check on them
Become eligible for a student loan
Become eligible for housing assistance
Become eligible for more kinds of certificates and licenses
After working for several years behind the scenes with many industry leading and notable criminal record database organizations, EraseMugshots.com has launched its expungement services. The expungement service will also share validated expungement orders after collecting the relevant details from courts, individuals, their attorneys, as well as other sources.
The service will provide a more coordinated, effective and faster approach to removing criminal records that are not publicly available anymore.
There are several misconceptions and myths regarding criminal records. Most people are not aware that both not-guilty verdicts and dismissed charges remain on an individual's criminal record and show up on criminal background checks.
Having Erase Mugshots' Services handle the expungement in a professional manner, allows you to have the confidence and security that an experienced and reputable Florida licensed attorney would review and then file your criminal record expungement with the Florida Court of Common Pleas.
About Erase Mugshots
EraseMugshots.com was created to offer anyone and everyone a reliable removal solution at an affordable price. The company understands and appreciates that this can be overwhelming and stressful time for most people. It is imperative that you work with a team of professionals when expunging your criminal records from the county offices.
Although arrest records would be accessible at local courthouses and the government records depot, it does not mean they should be accessible through a simple Google search. Erase Mugshots offers a complete removal and deindexing solution for both arrest records and any associated mugshot images online. Offering a 100% money-back guaranteed on all their projects, which is a testament to the quality of their work. Their terms and conditions are fair, transparent and legal. And most of all, they look forward to helping you.
By contacting EraseMugshots.com today, you could get started on the road to erasing your past indiscretions and mistakes and to start moving forward with your life.
Share article on social media or email: