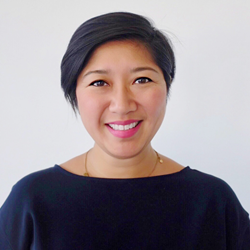 New York, NY (PRWEB) September 25, 2017
Enigma, an operational data management and intelligence company that helps global organizations bridge the gap between data and smarter workflows, has hired industry veteran Angel Nguyen Swift to serve as Vice President of Compliance and Financial Crimes Solutions.
Angel will spearhead Enigma's initiative to aid leading financial institutions in transforming their compliance efforts into intelligence assets. This move furthers her passion for bringing best in class tools and technology to the virtual desks of compliance units, enabling personnel at all levels to maximize capabilities and gain meaningful intelligence in their areas of expertise. Enigma's compliance solution brings intelligent automation and linked entity assets to workflows, minimizing risk, increasing efficiency and reducing the astronomical investigative burden on compliance teams.
Angel joins Enigma from American Express, where she served as Vice President of the Global Financial Crimes Compliance – Financial Intelligence Unit (FIU). There, she played an active role in re-envisioning and rebuilding the FIU from the ground up, ultimately creating a global team of over 300 people in more than 40 countries. This centralized team is now responsible for the end-to-end SAR process (monitoring, investigations and reporting), Sanctions screening, PEP/EDD reviews, and Anti-Corruption payments monitoring across the enterprise.
Prior to American Express, Angel served as a New York County Assistant District Attorney, where she prosecuted a plethora of cases including street level violent crimes, sex crimes and led long-term identity theft and cyber crime investigations.
"We're honored to have Angel leading our rapidly-expanding financial services compliance vertical," said Hicham Oudghiri, CEO of Enigma. "Her wealth of experience and unwavering commitment to bringing unparalleled tools and technology to the field of compliance is a huge asset to both our team and the industry more broadly."
"Throughout my career, I've been given amazing opportunities to realize and live my passions every day — to learn and to find creative, responsible and impactful answers to challenging questions," said Swift. "Joining Enigma allows me to harness these passions and focus on industry-wide collaboration. I'm incredibly excited to be part of a team dedicated to building effective and innovative approaches to the pressing demands facing the AML and Compliance industry."
Angel is speaking at the ACAMS 16th Annual AML & Financial Crime Conference in Las Vegas September 25-27 and will be available for interviews at booth 123.
###
About Enigma:
Enigma, a New York-based operational data management and intelligence company, bridges the gap between data and smarter workflows to streamline operations and drive intelligent decision-making at scale. From building systematic compliance programs that help prevent financial crime to tracking adverse effects of pharmaceuticals to enhance patient safety, Enigma connects and enriches clients' internal data assets to maximize value and efficiency. Leading Fortune 500 companies, including American Express, ADP and Merck, depend on Enigma's unique ecosystem of modular technology, vast library of public data and advanced data-linking capabilities.
Share article on social media or email: