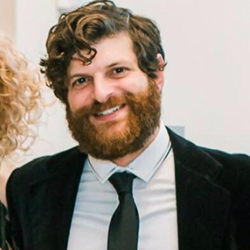 "Do Not Plead Your Weed Case Without Talking To Me."
AUSTIN, Texas (PRWEB) August 18, 2019
Drug crimes in Texas can carry harsh penalties, even for minor, nonviolent offenses. That's why skilled defense attorney Jason Katims is now offering drug crime defense services in Greater Austin.
Drug Possession
The majority of drug crime charges involve possession. In Texas, all drugs fall into one of four categories, each with its own sentencing guidelines. Still, an experienced drug crime defense attorney can often get charges dropped or reduced, obtain diversion for first-time offenders into a drug education program, or otherwise negotiate a more favorable outcome than the accused could manage alone. When asked for comment Mr. Katims said: "Do Not Plead Your Weed Case Without Talking To Me."
First-Time Marijuana Possession
Although marijuana is illegal at both the federal and state levels, some Texas counties, including Travis County, have decriminalized first-time possession of small amounts. In Travis County, those charged with first-time possession of less than two ounces of marijuana may pay a $45 fine and take a four-hour education class rather than going through the courts. Otherwise, possession of up to two ounces is a Class B misdemeanor, with escalating charges for larger amounts.
Drugs and DWI
Those who drive while under the influence of drugs, including marijuana, can be charged with DWI in Texas. This brings the same penalties as those imposed for driving drunk, along with penalties for possession of the drug.
About Jason Katims, Attorney at Law
Born and raised in Texas, Jason Katims is committed to personal freedom.
In 2018, he was recognized by the American Institute of Legal Advocates as a Rising Star in the field of Criminal Law, and by the Association of American Trial Lawyers as one of the Top 40 Under 40. In 2017, the American Institute of Criminal Law Attorneys recognized him as one of the 10 Best Attorneys in Texas.
To learn more or schedule a free consultation, call 512-900-9769, visit his website at https://www.jasonkatims.com/, or stop by the office at 608 W 12th Street, Austin, TX 78701.
Share article on social media or email: