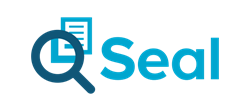 I have tremendous respect for Seal's innovative AI technology and what they have achieved so far. I look forward to working with the other board members as the company continues its trajectory." Michael Sheridan
SAN FRANCISCO (PRWEB) May 02, 2019
The Board of Directors of Seal Software, the leading provider of contract discovery, data extraction, and analytics, announced that it has named Michael Sheridan as a new board member. Currently the chief financial officer at DocuSign (NAS: DOCU), Sheridan has worked in financial strategy and operations for over 30 years—the past 20 of which have seen him serve in CFO roles for various high-growth technology and software companies, including Facebook and FireEye. In that time, Mike has overseen five successful IPOs and served as CFO for three of them.
"Seal is fortunate to have Mike's expertise at building and scaling high-growth tech companies as we move to the next level," said Seal Software CEO and co-founder, Ulf Zetterberg. "He brings financial leadership and a track record of creating value for stakeholders to his board role, and we couldn't be more pleased to have him on our team."
This announcement follows DocuSign's recent strategic investment of $15 million in Seal Software, which was made just a week after the company launched the DocuSign Agreement Cloud. The investment supports the companies' work to automate and connect the entire process of how agreements are prepared, signed, enacted, and managed. It also expands the partnership formed between DocuSign and Seal Software in 2018, which saw Seal's artificial intelligence-based agreement discovery, extraction, and analytics solutions offered as a pre-integrated extension to DocuSign eSignature.
"I have tremendous respect for Seal's innovative AI technology and what they have achieved so far," said Sheridan. "I look forward to working with the other board members as the company continues its trajectory."
The market-leading platform developed by Seal Software applies artificial intelligence and machine learning to dramatically and accurately speed up the process of finding, extracting, and analyzing valuable data from vast numbers of complex documents. It gives users access to a broader and deeper set of insights than any similar solution, so companies can manage their legal exposure, control spending, identify potential revenue, remediate risk, and make better overall business decisions.
About Seal Software
Seal Software is the leading provider of contract discovery, data extraction, and analytics. With Seal's machine learning and NLP technologies, companies can find contracts of any file type across their networks, quickly understand what risks or opportunities are hidden in their contracts and place them in a centralized repository. Based in the San Francisco Bay Area, Seal empowers enterprises around the world to maximize revenue opportunities, reduce costs, and mitigate risks associated with contractual documents, systems, and processes. For more information, visit Seal Software at http://www.seal-software.com.
Seal Software is a trademark or registered trademark of Seal Software, Inc. in the U.S. and/or other countries. All other marks appearing herein are the property of their respective owners.
Share article on social media or email: