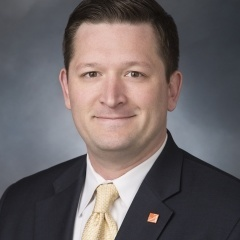 Washington, DC (PRWEB) September 27, 2017
Discovery Associate, Michael Clarke of Tanenholz & Associates, PLLC is among a select group of e-discovery professionals to pass the rigorous Certified E-Discovery Specialists certification examination. Michael Clarke is the latest Tanenholz & Associate team member to have earned the right to use the prestigious designation, CEDS, as a Certified E-Discovery Specialist.
The CEDS credential is earned by individuals who pass the four-hour examination that provides a tough and objective measure of mastery of the challenging field of e-discovery. The certification program is administered by the Association of Certified E-Discovery Specialists (ACEDS), the premier membership organization of e-Discovery professionals in the field worldwide. Since the exam was first offered in November 2010, professionals in the United States, Canada, the UK, South Korea, Germany and China have earned the CEDS certification.
The CEDS certification is compelling evidence that designees are competent and knowledgeable in e-discovery regardless of their professional specialization—whether they are lawyers, litigation support staff, records managers, information technology (IT) specialists, technology officials, court personnel, paralegals or consultants. The credential is an assurance to employers, colleagues and clients that the CEDS-certified professional is serious about efficiency, cost-effectiveness, and risk reduction in all phases of e-discovery.
"It has always been a part of our mission at the firm to make sure that our Discovery Associates are trained and certified in the diverse technology and project management systems out there," said David Tanenholz, the Managing Partner at Tanenholz & Associates PLLC. "As a boutique discovery law firm, Tanenholz & Associates customizes each managed review to meet the individual needs of our clients. Comprehensive training of our review attorneys has been a hallmark of our firm since its founding. And, we certainly see our approach as the future of e-discovery," said Mr. Tanenholz.
For more information on CEDS certification, including how to apply and register for the exam, contact Member Services by email at memberservices(at)ACEDS(dot)org or by telephone at 786-517-2701.
For more information on Tanenholz & Associates, PLLC and its unique approach to discovery, contact Candace Smyth by email at csmyth(at)tanenholzlaw(dot)com or by telephone at 202-361-2474.
Share article on social media or email: