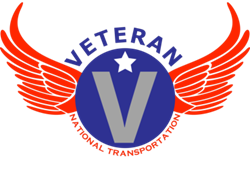 Stop the US Department of Labor's Alleged Withholding of Payment to VNT's Drivers
Denver, Colorado (PRWEB) September 27, 2017
"Whitcomb, Selinsky, McAuliffe, PC in Denver has filed an injunction to stop the US Department of Labor's Alleged Withholding of Payment to VNT's Drivers." - Case Number: 17CV005790
Background
On April 28, 2017, Daniel McAuliffe of the law firm Whitcomb, Selinsky, McAuliffe, PC in Denver, filed Case Number: 17CV005790 to stop the Department of Labor (DOL) and the Department of Veterans Affairs (VA) from allegedly withholding the wages of drivers for Veteran National Transportation, LLC (VNT) in Tucson, AZ. According to Nicholas Price, VNT's president, "wages are being allegedly withheld by the federal agencies, because the federal agencies claim VNT owes back-wages to the drivers."
The case began after the VA awarded a contract to VNT, a Service Disabled Veteran Owned Small Business (SDVOSB), in May 2015 to provide "ambulatory, wheelchair and stretcher transportation services to eligible beneficiaries of the Southern Arizona VA Health Care System." The VA pays for these services on a per "Unit," expressly "as needed" basis. The contract incorporates the McNamara–O'Hara Service Contract Act of 1965 (SCA). The SCA requires VNT to pay the DOL prevailing wage -- which VNT accounted for and paid its drivers while providing services to the VA.
VNT is asking the DOL and the VA to release invoiced payments to VNT to pay its drivers.
For more information, contact Dan McAuliffe, VNT's corporate counsel.
Whitcomb, Selinsky, McAuliffe, PC
2000 South Colorado Blvd. Tower One
Suite 9500
Denver, CO 80222
303-534-1958
Share article on social media or email: