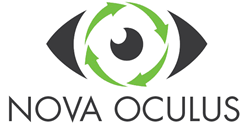 PALM DESERT, Calif. (PRWEB) July 12, 2018
The powerhouse defense firm recruited by Nova Oculus Partners, LLC and its founder, Peter Pocklington, has begun to fight back against allegations by the U.S. Securities and Exchange Commission.
On July 5, acclaimed California attorney Becky James of James & Associates filed a motion to dismiss the SEC's charges with the U.S. District Court for the Central District of California, Eastern Division. In the motion, James asserts the SEC has mounted a "baseless attack" on Nova Oculus and three members of its executive team, and that even SEC's "one-sided and often misleading allegations" do not demonstrate any wrongdoing by the company or the individuals involved. The motion is attached.
James was for more than 12 years a federal prosecutor at the U.S. Attorney's Office in Los Angeles, where she supervised the then-rookie prosecutor who is now the SEC's lead trial counsel in this case. James and her associates have worked on some of the most high-profile trials and appeals in the country, and have successfully defended numerous cases involving unfounded claims of fraud.
The case is Securities and Exchange Commission v. Peter H. Pocklington et al., Case No. 5:18-cev-00701-JGB, in the United States District Court for the Central District of California, Eastern Division. The motion to dismiss will be heard Aug. 20, 2018.
ABOUT NOVA OCULUS
NOVA OCULUS IS THE NAME of the pioneering new medical device engineered and developed to treat the dry form of Age-Related Macular Degeneration—and for the company of talented and innovative people that created it.
Our Nova Oculus device will revolutionize the treatment protocols for dry AMD and offer hope to millions of Americans who are going blind without it. Dry AMD is an affliction without a cure, yet our microcurrent electro-therapy technology is proving to successfully mitigate its symptoms.
We have a blue-ribbon team of highly experienced engineering professionals leading our efforts to bring Nova Oculus to market. We have also assembled a medical advisory board that includes some of the leading optometric professionals in the United States, and we are developing a plan to earn FDA approval for the Nova Oculus and gain its widespread commercialization in the U.S.
The Nova Oculus device has been certified as complying with the quality management standard set by the International Organization of Standardization (ISO) and the electrical safety standard set by the International Electrotechnical Commission (IEC). These certifications pave the way for global regulatory approvals for Nova Oculus.
ABOUT AMD
AGE-RELATED macular degeneration has no cure. It is the leading cause of blindness in North America. More than 14 million North Americans suffer from this affliction — a figure that is expected to double as baby boomers age.
For more information:
Becky James
310-492-5104
Share article on social media or email: