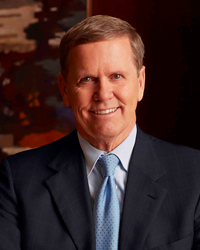 (PRWEB) December 20, 2017
A federal judge has appointed CaseyGerry's managing partner David S. Casey, Jr. as liaison counsel for the Wells Fargo Multi-District Litigation (MDL) now pending in the United States District Court for the Central District of California.
United States District Judge Andrew J. Guilford, who is presiding over Wells Fargo Collateral Protection Insurance Litigation MDL #2797, named San Diego-based plaintiffs' attorney David S. Casey, Jr. as liaison counsel. Casey Jr. is the only San Diego attorney appointed to help oversee the litigation, and as liaison counsel will facilitate communications with all attorneys and the court.
The Wells Fargo MDL consists of national federal class action lawsuits that were consolidated earlier this year following mounting reports that the banking giant had allegedly forced its car loan customers to buy unnecessary auto "Collateral Protection Insurance" policies. CaseyGerry represents multiple consumers in the lawsuit, which alleges Wells Fargo knowingly participated in the fraudulent insurance scheme, working with an insurance underwriter to charge thousands of customers for unnecessary and duplicative insurance without their authorization.
Additionally, Robins Kaplan LLC and Baron & Budd PC will serve as co-lead counsel and attorneys from Weitz & Luxenberg PC, the Gibbs Law Group, and Levin Sedran & Berman have been appointed to the Plaintiffs' Steering Committee for the MDL.
Casey, Jr. also serves on the national Plaintiffs' Steering Committee (PSC) overseeing the Eco Diesel Litigation against Fiat Chrysler as well as the PSC for the Volkswagen "Clean Diesel" Marketing, Sales Practices and Products Liability Litigation, which yielded billions for consumers and environmental remediation and stands as the largest consumer auto industry class action settlement in history.
A third-generation attorney, Casey, Jr. is past president of the American Association of Trial Lawyers (now known as the American Association for Justice) and has been lauded with numerous professional accolades throughout his career, including a perpetual award in his honor, the "David S. Casey, Jr. Consumer Advocate Award" from the Consumer Attorneys of San Diego.
About CaseyGerry
CaseyGerry was established in 1947, and is the oldest plaintiffs' law firm in San Diego. The firm's 17 attorneys practice in numerous areas, including serious personal injury, product liability, pharmaceutical, mass tort, aviation and class action litigation. Headquartered at 110 Laurel St. in the Banker's Hill neighborhood of San Diego, the firm also has an office in Cardiff-by-the-Sea, Calif. For more information, visit http://www.caseygerry.com.
Share article on social media or email: