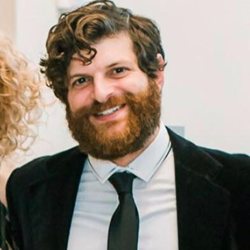 AUSTIN, Texas (PRWEB) August 07, 2019
Texas penalties for DWI (driving while intoxicated) can be severe. For the summer travel season, Austin DWI attorney Jason Katims explains what those facing DWI charges can expect and how an experienced lawyer can help.
What Is DWI?
Each state's DWI laws are slightly different. In Texas, drivers can be charged with DWI under either of two scenarios:
BAC (blood alcohol content) of .08 percent or higher
Loss of normal use of mental or physical faculties by reason of the introduction of alcohol and/or a dangerous drug into the body
Commercial drivers cannot have a BAC above .04 percent, while drivers under age 21 are not allowed to have any detectable alcohol in their blood at all.
DWI Penalties
While Texas DWI penalties escalate, judges do have some latitude in sentencing. A person's first DWI garners a Class B misdemeanor that may carry a jail term of up to 180 days, a fine of up to $2,000, and a license suspension of up to one year. A third DWI may be considered a felony with a maximum sentence of 10 years in prison.
Additional factors can dramatically increase the penalties, such as a BAC of .15 or above, causing an injury or fatality, having a child in the car, or carrying an open container while driving. Refusal to submit to chemical testing will result in an automatic license suspension of 90 days to two years, although it is possible to request an administrative hearing of the case.
How a DWI Lawyer Can Help
Those who are convicted of DWI will face consequences. However, an experienced DWI attorney may be able to get the driver into an intervention program to reduce or eliminate some of the most serious penalties. For example, probation and a DWI education program may be available to certain first-time offenders. DWI offenders who are under age 21 may be diverted into a special alcohol education program designed for minors.
A skilled and experienced DWI attorney understands the court system and may be able to negotiate a plea deal or recommend reduced sentencing for those who are convicted. In certain cases, it may even be possible for the charges to be dropped altogether.
About Attorney Jason Katims
Born and raised in Texas, Jason Katims is committed to personal freedom.
In 2018, he was recognized by the American Institute of Legal Advocates as a Rising Star in the field of Criminal Law, and by the Association of American Trial Lawyers as one of the Top 40 Under 40. In 2017, the American Institute of Criminal Law Attorneys recognized him as one of the 10 Best Attorneys in Texas.
To learn more or schedule a free consultation, call 512-900-9769, visit his website at https://www.jasonkatims.com/, or stop by the office at 608 W 12th Street, Austin, TX 78701.
Share article on social media or email: