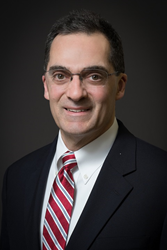 If the retired brand previously was used in a clearly distinct field, this broadens the possibilities.
New York, NY (PRWEB) November 14, 2017
Manufacturers, distributors and retailers of consumer packaged goods (CPGs) should weigh the legal considerations around trademarks that have faded from the marketplace, whether the goal is to protect their own "retired" brands from infringement, or to reintroduce such marks themselves, writes LeClairRyan attorney Peter C. Kirschenbaum in the early-November issue of industry publication CPG Matters.
In some cases, brands vanish from the marketplace because the products they identify have been withdrawn or reinvented, notes Kirschenbaum, a veteran trademark and brand management attorney and Senior Counsel in the national law firm's New York City office. In others, they fade because of mergers and acquisitions. In the column ("Legal Considerations Around the Use of 'Retired' Brands"), he describes a variety of scenarios in which such brands could spring back to life, potentially creating challenges, opportunities or a mixture of both for CPG manufacturers, distributors and retailers.
"CPG manufacturers or their competitors could very well seek to leverage retired marks given sufficient incentive to do so," he writes. "Among many other possibilities, this could involve resurrecting an old brand to capitalize on nostalgia for it among consumers who used it in their youth. Leveraging retired brands also could involve launching an eCommerce website that seeks to capitalize on the goodwill that remains associated with a well-regarded retired brand."
The key to brand-management in this context, Kirschenbaum writes, is to understand the legal framework in play. In the United States, he notes, trademark rights in a brand are created by use of that brand in the marketplace to identify the source of a good or service. Indeed, U.S. trademark registrations are issued only to marks that are in use in interstate commerce, the attorney explains in the column.
"If a mark ceases to be used, eventually its registration will be cancelled," Kirschenbaum writes. "In addition, brand owners' trademark rights generally are limited to the goods or services they offer under the brand name in question, and to closely related goods or services. In other words, the same brand can be used to identify distinctly different goods and services at the same time (as one key example, Delta faucets and Delta Airlines)."
U.S. law provides trademark registrants with remedies against parties who either infringe their marks or engage in unfair competition, chiefly through false and misleading representation. In the column, Kirschenbaum explores the legal distinctions between infringement and unfair competition. He also offers readers tips on protecting retired brands; describes the protective benefits of engaging in continued use of a trademark to ward off infringement; highlights the strategic use of trademark-watching services; and discusses enforcement strategies.
When a company would like to revive a brand that was used previously by someone else, it may be possible to do so without encountering problems, Kirschenbaum notes in the conclusion to the piece. "Keep in mind that if the mark in question has been an important part of a brand owner's history, it will be difficult for another company to adopt the mark without objection," he writes. "However, if the retired brand previously was used in a clearly distinct field, this broadens the possibilities."
In addition, Kirschenbaum advises against suggesting any affiliation with the company that previously used the retired brand. "If you select a retired brand for your new product or service, and you plan to market it with references to the company that previously used the brand, possibly even employing phrases such as 'in the tradition of,' trouble will likely ensue," he writes. "Your use of the mark should be truly new."
The full column is available at: http://www.cpgmatters.com/Viewpoints1117.html.
About LeClairRyan
As a trusted advisor, LeClairRyan provides business counsel and client representation in corporate law and litigation. In this role, the firm applies its knowledge, insight and skill to help clients achieve their business objectives while managing and minimizing their legal risks, difficulties and expenses. With offices from coast to coast, the firm represents a wide variety of clients nationwide. For more information about LeClairRyan, visit http://www.leclairryan.com.
                                                                         ###
Press Contacts: At Parness & Associates Public Relations, Bill Parness, (732) 290-0121, bparness(at)parnesspr(dot)com or Lisa Kreda, lkreda(at)parnesspr(dot)com
Share article on social media or email: