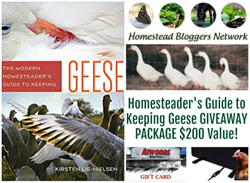 (PRWEB) December 20, 2017
Following its debut, the energy-efficient Cozy Coop by Cozy Products® has been a big hit with outdoor chicken coop owners nationwide. It has now earned a spot in a major giveaway deal with Homestead Bloggers Network, a network for the homesteading and self-sufficient lifestyle niche. Along with promotional events, HBN also includes education, support, and other opportunities for members. This particular giveaway is all about geese, and even includes eight white Chinese goslings from Hoover's Hatchery in Iowa.
The Cozy Coop is not only a great low-wattage heater for chicken and chicken coops, but also for other poultry like geese. With a zero-clearance rating from the ETL, the Cozy Coop is approved to be placed on or against combustible items without causing a fire hazard.
Cozy Products® offers energy-efficient, low-watt personal heaters that conserve energy, prevent circuit overloads, and reduce the risk of fire. Founded decades ago and based in Chicago, USA, Cozy Products strives for a superior level of quality.
Cozy Products' parent company, Bird-X Inc., also makes products for the outdoor gardener looking to keep their backyard pest free and their greenery intact. Compact products like the Balcony Gard can even keep windowsill gardens safe from pigeons, sparrows, and other pest birds.
Bird-X, Inc. has spent over 50 years protecting public areas from over 60 bird-spread transmissible diseases. The leading international brand of humane bird control solutions, this Chicago-based company manufactures a complete line of unique bird control products, protecting the health of humans, wildlife, and the environment by deterring birds from unwanted areas without harming them.
For information on any Cozy Products® heaters or Bird-X humane pest control products, please call customer service at (800) 662-5021.
Share article on social media or email: