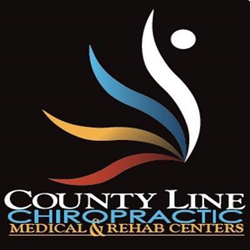 "We use a variety of non-surgical treatments to help accident victims heal safely and naturally."
FORT LAUDERDALE, Fla. (PRWEB) March 07, 2019
According to Florida law, the Personal Injury Protection (PIP) 14-day rule legally restricts the amount of time in which an insurance company must cover a car accident victim's medical benefits through PIP coverage to 14 days.
If car accident victims fail to seek medical care within the first two weeks of an accident, an insurer can deny the claim, and patients will need to pay out of pocket. By adhering to the 14-day PIP rule, car accident victims can receive the coverage they need to have a qualified medical professional assess their symptoms and determine a care plan for recovery.
Even if an injury seems non-existent or minor, County Line Chiropractic states that the best option is to seek care right away to help prevent serious problems that may lead to a chronic condition in the future. Especially with injuries such as whiplash, County Line Chiropractic explains it is very common to misjudge symptoms after a car accident, although these little impacts can have lasting effects if not properly treated.
What makes County Line different from the average chiropractic center is their accident rehab center. The County Line Chiropractic team has more than 30 years of experience in accident trauma and helping patients injured in accidents find relief for their suffering. Doctors will create a custom treatment plan catered specifically to patients' injuries with non-invasive treatments such as adjustments, massage therapy, and patient education to help them return to their pre-accident condition.
"We use a variety of non-surgical treatments to help accident victims heal safely and naturally. Chiropractic care is a non-invasive, effective alternative to surgery. We find the source of the problem, and with no downtime, there is no need to try and relieve your symptoms with pain medications," Dr. Joseph Hochstein said.
Chiropractic treatment is designed to fix the problem that has caused an injury, rather than mask the symptoms with pain medication. It is a natural and safe solution that will help resolve injuries and alleviate pain without any drugs or harmful side effects.
More about County Line Chiropractic Medical and Rehab Center:
Since 1986, County Line Chiropractic Medical and Rehab Center has been helping the South Florida community find pain relief through natural recovery. For more information, visit the County Line Chiropractic website at http://www.countylinechiro.com or call 888-742-6324 to schedule an appointment. Patients can also stop by one of their five locations in Miami Gardens, North Miami Beach, Plantation, Pembroke Pines, and Lauderhill.
Share article on social media or email: