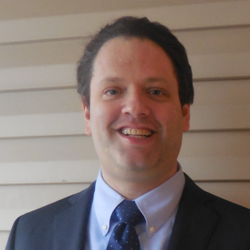 "HIPAA regulation was not designed with an eye toward being comprehensive to the average person. With my new role I hope to breakdown what the regulations say into actionable advice to help the healthcare market better understand and adhere to HIPAA."
NEW YORK (PRWEB) August 06, 2019
Compliancy Group hires lawyer and legal researcher, Daniel Lebovic, graduate of Emory University School of Law, to help HIPAA beholden entities understand the nuances of the law. The Health Insurance Portability and Accountability Act (HIPAA), enacted in 1996, set forth industry standard for organizations working in the healthcare industry. Lebovic is well versed in healthcare law and has a background in writing legal content for those without a legal background.
Lebovic's extensive background in regulatory law gives him the expertise to navigate the complexities of HIPAA regulations. Confusion around what it means to be HIPAA compliant is widespread; as such Compliancy Group is confident that Lebovic will be a great asset to their team. Lebovic will breakdown the complexities to create educational content for organizations in the healthcare space.
HIPAA law is not black and white, the Department of Health and Human Services (HHS) created the law to apply to any organization working with protected health information (PHI), from a single doctor practice to a large hospital group. As such basic requirements are laid out, but there is nothing that specifically defines what is appropriate for each organization. The law mentions that healthcare organizations must have "appropriate administrative, technical, and physical safeguards" to protect PHI. However, it is unclear to the average person what they mean by "appropriate." Lebovic's background in regulatory law will allow him to translate HIPAA's legal jargon into plain English, making the topic of HIPAA compliance approachable for all healthcare organizations.
"HIPAA regulation was not designed with an eye toward being comprehensive to the average person. With my new role I hope to breakdown what the regulations say into actionable advice to help the healthcare market better understand and adhere to HIPAA."
Some of Dan's material can be found here:
PHIPA vs HIPAA
HIPAA Notice of Privacy Practices
HIPAA Security Rule
HIPAA Risk Management
HIPAA Security Risk Analysis
About Compliancy Group:
Compliancy Group simplifies HIPAA compliance so that health care professionals can confidently run their practice. The Guard™ is our simple, cost-effective, web-based solution. Users are guided by our team of expert Compliance Coaches™ to Achieve, Illustrate, and Maintain™ total HIPAA compliance. Visit https://compliancy-group.com/ or call 855.854.4722 to learn how simple compliance can be.
Share article on social media or email: