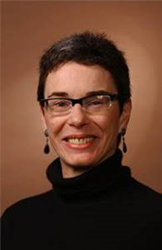 She was well received by the artists, and we were able to partner with Kyle to have an additional 2-hour consultation per artist. They were grateful to have that individual time with her to address their concerns.
LOUISVILLE, Ky. (PRWEB) March 14, 2019
When invited by the Community Foundation of Louisville for the second year in a row, Louisville full-service law firm Seiller Waterman LLC dispatched their Intellectual Property attorney Citrynell to lecture on Contracts and Copyright. She lectured to the fellows of a Community Foundation of Louisville(CFL) program called Hadley Creatives. With over $530 million in assets and over 1,600 charitable funds, Hadley Creatives is made possible through the George and Mary Alice Hadley Endowment Fund at the Community Foundation of Louisville.
Citrynell lectured and is providing private consulting to this year's class of 15 artists, including dancers, writers, visual, and media artists. "My lecture," Citrynell said, "is a survey of the intellectual property and contract issues that creators of artistic works encounter in operating their businesses. I am also providing separate consults with each artist to deal with actual real life issues they are confronting.
Her talk focused on copyright, trademarks and trade secrets, with attention to contracts, employment and estate planning matters that have intellectual property implications for people who own intellectual property rights. Citrynell added, "It may not be something artists think about, but they should."
The Community Foundation's Hadley Creatives is empowering Louisville's creative sector through a comprehensive 6-month professional development program. Through their 5-year commitment, they intend to cultivate a supportive community of diverse, multi-disciplinary creatives committed to professional best practices, career planning, and advocacy. The overall goal of the program is to let all creatives know that Louisville is truly a community where artists thrive.
"Kyle is a noted expert in our community on intellectual property and we wanted our Hadley Creatives Artists to learn from one of the leading experts on this topic" stated Ramona Lindsey, CFL Program Officer. "She was well received by the artists, and we were able to partner with Kyle to have an additional 2-hour consultation per artist. They were grateful to have that individual time with her to address their concerns. We are planning to host three more classes of Hadley Creatives over the next three years, and hopefully, we can continue this partnership with Kyle."
For 38 years, Citrynell has co-mingled art with professional legal representation. "My first job out of school was with the Kentucky Arts Commission to set up a statewide Volunteer Lawyers for the Arts-type program called Professional Services to the Arts. I knew I wanted to practice in this area because of that first job. It gave me a real advantage in that I was in contact with artists all over the state," she stated.
Citrynell served on the Board of Governors of the Speed Museum for six years. She recently joined the board of Anchal Project, Inc., an international creative textile product development and women empowerment organization.
Seiller Waterman is a member of Legal Netlink Alliance and Citrynell has represented her law firm as a member of the Alliance's executive committee since 2006. According to its Website, Legal Netlink Alliance "is a global alliance of carefully selected, midsized, general practice, independent law firms. Firms are selected for membership because they represent a high level of quality and integrity. The network's membership of first class law firms gives the client access to quality legal representation virtually anywhere in the world."
About Seiller Waterman LLC
Seiller Waterman LLC is a true full-service law firm that represents a wide variety of businesses, financial institutions and individual clients in the areas of litigation, corporate and business law, real estate, employment law, intellectual property, bankruptcy and financial restructuring, domestic relations, estate planning and taxation. For more information, please call (502) 584-7400, or visit http://www.derbycitylaw.com.
About The Community Foundation of Louisville
The Community Foundation of Louisville is a force for good. As a leader in philanthropy, we connect donors, nonprofits and civic partners to create lasting impact in community so people and place thrive. Founded in 1984, the Community Foundation is the largest charitable foundation in Kentucky with more than $530 million in assets and more than 1,600 charitable funds. Each fund has its own name and charitable purpose as defined by its donors. In 2017, these funds made 9,500 grants totaling $73 million, approximately 80% of which stayed in Kentucky and Southern Indiana to support area nonprofits. To learn how you can be a part of this force for good, visit http://www.cflouisville.org
For media inquiries, please call the NALA at 805.650.6121, ext. 361.
Share article on social media or email: