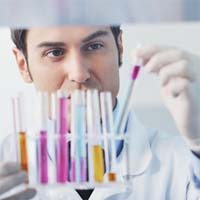 The elevated NLR score could be a potential prognostication factor for malignant pleural mesothelioma patients...
Raleigh, NC (PRWEB) September 24, 2017
A new meta-analysis conducted by researchers at China's Sichuan University suggests that NLR, a measure of subclinical inflammation, could be a useful prognostic indicator for malignant pleural mesothelioma. Surviving Mesothelioma has the full story. Click here to read it now.
In an analysis including more than 1500 mesothelioma patients in 11 studies, researchers found that having a higher neutrophil-to-lymphocyte ratio was consistently linked to worse odds of survival.
"These findings indicate the elevated NLR score could be a potential prognostication factor for malignant pleural mesothelioma patients and might be associated with histology as an efficient clinical index to stratify patients," writes lead researcher Nan Chin of the West China School of Medicine.
NLR is already used to categorize patients with heart failure and certain types of cancer. Several other studies have also suggested its value as a mesothelioma prognostic tool.
"Prognosis is difficult with pleural mesothelioma, where some patients respond to standard therapies, but most do not," says Alex Strauss, Managing Editor for Surviving Mesothelioma. "Having a reliable but simple test that can be performed with just a blood draw could go a long way toward helping mesothelioma patients and their doctors make better decisions about their care."
All of the details of the new NLR study, including a more in-depth explanation of neutrophils and lymphocytes, can be found in Inflammation Marker May Predict Mesothelioma Prognosis, now available on the Surviving Mesothelioma website.
Chin, N, et al, "Prognostic Significance of Neutrophils to Lymphocytes Ratio in Patients with Malignant Pleural Mesothelioma: A Meta-Analysis", February 2017, Oncotarget, https://www.researchgate.net/publication/314251751
For more than a decade, Surviving Mesothelioma has brought readers the most important and ground-breaking news on the causes, diagnosis and treatment of mesothelioma. All Surviving Mesothelioma news is gathered and reported directly from the peer-reviewed medical literature. Written for patients and their loved ones, Surviving Mesothelioma news helps families make more informed decisions.
Share article on social media or email: