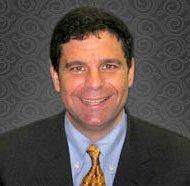 Hal M. Garfinkel is an experienced and aggressive criminal defense attorney serving clients throughout the Chicago area. He has been involved in high profile criminal cases, as both a prosecutor and a defense attorney.
CHICAGO (PRWEB) August 23, 2018
Attorney Hal M. Garfinkel of the Law Offices of Hal M. Garfinkel has been selected as an Elite Lawyer Founding Member.
Chicago attorney Hal Garfinkel has 25 years of experience in criminal cases, formerly as a prosecutor and currently as a criminal defense lawyer. His knowledge of federal and state criminal law helps him get results for clients facing charges such as homicide, narcotics trafficking, and driving under the influence of alcohol or drugs.
Garfinkel is a member of several local, state, and national bar organizations, including the Federal Trial Bar and the National Association of Criminal Defense Lawyers. He is also a member of an elite capital litigation bar group that deals solely with death penalty cases.
Garfinkel has received a 10.0 rating from Avvo and the Avvo Clients' Choice Award for 2017, and he has been named a Super Lawyer in Illinois.
Designed to assist potential clients in finding an experienced legal professional to address specific legal needs, the Elite Lawyer tools and resources provide information on distinguished attorneys throughout the United States.
The Elite Lawyer Award assures that each attorney selected to the directory has received a nomination from their peers for displaying excellence and a high level of skill with the law. Awarded only to those who have met or exceeded the criteria of a rigorous, multi-phased selection process, the Award recognizes top-rated attorneys for their excellence and outstanding service in their specific area or areas of practice.
Only the most outstanding and experienced attorneys receive the Elite Lawyer Award. A prestigious nomination that is presented only to legal professionals who are able to meet or exceed its demanding criteria, it sets these exceptional attorneys apart from their peers when consumers use the directory to search for a top-notch attorney in their area.
The Elite Lawyer Award speaks highly of how well each nominated attorney is perceived by their legal community. For more information about Elite Lawyer, or to nominate an attorney for inclusion in the directory, visit https://www.elitelawyer.com.
About the Law Offices of Hal M. Garfinkel:
Hal M. Garfinkel is an experienced and aggressive criminal defense attorney serving clients throughout the Chicago area. He has been involved in high profile criminal cases, as both a prosecutor and a defense attorney. Whether you are facing a misdemeanor or felony charge, he will work tirelessly on your behalf during your trial or appeal process. To schedule a free initial consultation with the Law Offices of Hal M. Garfinkel, call 312-629-0669 or visit https://www.garfinkelcriminallaw.com
Share article on social media or email: