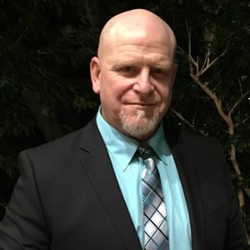 "Regardless of my past 2 year fight against false allegations and a ruined reputation I will continue to fight to save lives in Canada."
Toronto, Ontario (PRWEB) November 04, 2017
It's not very often that the underdog can claim that Justice is Served, but this time John Haines can say exactly that. "I have claimed my innocence from the very beginning, and my victory is a statement of truth and moral fortitude for everyone who has been to victim to our system," says Mr. Haines.
According to statement of facts read into record yesterday November 3, 2017 in court at the Orangeville Courthouse, A criminal investigation against Mr Haines and Addiction Canada began in May 2015 after Ontario Provincial Police charged a doctor working at Addiction Canada's Caledon Ontario location with practicing medicine without proper License to do so. The Investigation continued for over the next year and with allegations of defrauding patients of up to $6.1 million, according to court documents, Ontario Provincial Police laid several criminal charges including Fraud, Money Laundering, Trafficking and others in Caledon district through the Ontario Court of Justice in Orangeville against Haines personally. After being charged, Mr. Haines has always maintained his innocence, and went on the record right away stating that "these were trumped up charges stemming from an over-zealous investigating Police division that failed to proceed on the presumption of innocence first and at that time I said I would work to clear my name at any cost." Mr. Haines stated after leaving the courthouse, "I always said from the very beginning these charges were wrong and part of an over zealous investigation that wasted millions in tax payers money to end up ruining our business that saves lives in a time where the very epidemic that plagues this country is at its highest mortality rate!"
Mr. Haines went on to say that "I will try to take the experiences over the past 2 and half years and overall to change and make better the next wave of addiction treatment to better serve and create better overall programs to increase success rates for addiction recovery in Canada." Haines also stated that during this whole ordeal when he was forced to step down and close much of Addiction Canada he continued with interventions across Canada and remained quite busy in light of the Canadian Opioid and Addiction crisis the country has been facing.
Addiction Canada was the largest rehab organization at that time and practicing rehabilitation using proprietary treatment methods and programs designed and created by Mr. Haines. "We had one of the best recovery rates in the country," said Mr. Haines. "My biggest regret is hearing the stories from individuals who went somewhere else for treatment because of what they heard in the news about us, and then hearing their stories about what they went through in other facilities. I truly breaks my heart to hear about their experiences, and really wish we had the opportunity to help them personally," Mr. Haines goes on to say.
One of the things on the radar for Mr. Haines is his desire to become a leading authority in the space of addiction recovery and rehabilitation. "I'm seriously considering taking on the role of fighting for the people and their families who suffer from addiction to higher level," he claimed. "There are some very serious flaws in our system, and it if it wasn't for private rehab facilities like mine there would be greater loss of life and suffering. Private rehab facilities save lives, and must do so while operating under the challenges of running a business. My respect goes out to all the owners and staff in my industry," stated Mr. Haines.
I guess time will tell which direction Mr. Haines decides to take, but one thing is certain, he won and was proven right! This seems to be just the beginning of a new direction for Mr. Haines, and his desire to serve and take the fight against addiction to new levels has been refueled and energized.
You can contact Addiction Canada for anything related to Addiction Recovery in Canada at info@addictioncanada.ca
Share article on social media or email: