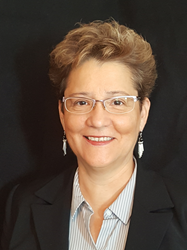 She combines a superior expertise in all aspects of the real estate transaction with a true love for the business.
FREMONT, Calif. (PRWEB) October 31, 2017
North American Title Co. (NATC) has named Maria Chacon branch manager for its Fremont, California, office. She will be responsible for branch forecasting, business growth and enhancing the customer experience with innovative tools and resources.
"Maria represents the best of the best where our core values are concerned," said Dia Demmon, regional president for NATC's Western Region. "She has extensive experience in every aspect of title insurance, including managing an individual branch, running an escrow desk and managing multiple locations. She combines a superior expertise in all aspects of the real estate transaction with a true love for the business and devotion to helping her customers successfully navigate the intricacies of the transaction."
Chacon began her career in the title and escrow industry in 1990 in Fremont. For several years, she worked for NATC and was ultimately promoted to escrow officer. She later worked as an escrow branch manager and advisory manager for a title company in Santa Clara County, and subsequently took a position as county manager for a national underwriter. Most recently, she worked in the solar industry, where she leveraged her knowledge of title insurance to help her customers understand the impact solar installations could have on their properties.
"Coming back home to North American Title, and to colleagues I enjoyed working with in the past, has been a blessing," Chacon said. "The focus of our business is on the people that we serve, and there is nothing more rewarding than providing the real estate agents, lenders, buyers and sellers with the expertise, educational resources, as well as genuine care and concern that moves them successfully through the process."
A 35-year resident of the Bay Area, Chacon was born in Nicaragua and is fluent in Spanish. She will be working out of the Fremont office at 39488 Stevenson Place, Suite 109, Fremont, CA 94539 and can be reached at telephone number (510) 505-0811.
About North American Title
With more than 1,200 associates and a network of branches from coast to coast, North American Title Group, LLC (NATG) is among the largest real estate settlement service providers in the United States. Consisting of both agent and underwriter operations, NATG reported total gross revenues in fiscal 2016 of $360 million. The company also has the resources and stability of a wholly owned subsidiary of an S&P 500 company with over $15.3 billion in assets (fiscal year ending Nov. 30, 2016). North American Title's agency network operates nationally under the name North American Title Co. and similar names (NATC) in 18 states: Arizona, California, Colorado, Delaware, Florida, Illinois, Indiana, Maryland, Minnesota, Nevada, New Jersey, New York, North Carolina, Pennsylvania, South Carolina, Texas, Utah and Virginia, in addition to the District of Columbia. Through its relationship with an expanding affiliate network, NATC provides real estate settlement services in all 50 states. NATG is headquartered in Miami, Florida. To learn more, visit http://www.nat.com.
Share article on social media or email: