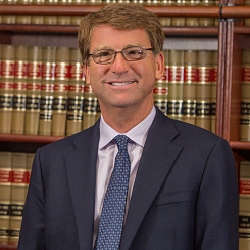 HOUSTON (PRWEB) November 27, 2017
Capstone Associated Services, Ltd. is proud to announce that it has expanded into the U.S. southwestern region, with the addition of Clete Thompson, MBA, a 7-year veteran with Capstone.
Mr. Thompson returns to Capstone as Vice President of Business Development, where he previously served as Director of Sales & Marketing, after a four-year hiatus. Mr. Thompson is a seasoned sales and marketing executive with over 20 years of experience at both Fortune 500 and middle-market companies.
"We're excited to welcome Clete back to Capstone," commented Stewart A. Feldman, CEO. "Clete has deep knowledge of the captive insurance industry, and a keen ability to establish lasting business relationships—qualities that bolster Capstone's existing multidisciplinary team. In general, Capstone has long-recognized the critical risk coverage and financial needs of mid-market businesses. With the addition of Clete, Capstone will continue to expand and educate business owners on the benefits of captive and alternative risk planning while maintaining existing relationships."
Prior to his initial tenure at Capstone, Mr. Thompson developed his marketing expertise in the mortgage lending and fast-evolving Fintech industry where he was responsible for managing post-acquisition rebranding initiatives for two top national lenders.
Prior to his first tour with Capstone, Mr. Thompson had served as Director of Marketing for a national mortgage company, where he was responsible for a host of revenue-driving, business-to-business marketing programs. Mr. Thompson was successful in developing large-scale customer acquisition and client retention programs for the company's retail branches.
Mr. Thompson began his career as Director of Sales and Marketing at a Chicago-based public relations services firm, where he established and managed client relationships with dozens of Fortune 500 advertisers. He also taught marketing and consumer behavior at Loyola University Chicago in 2003.
This experience has positioned Mr. Thompson to again make a significant impact at Capstone. Based in Phoenix, AZ, Mr. Thompson's reach throughout the Southwest ensures that businesses in a variety of industries in the region can mitigate risks while promoting better financial efficiency.
About Capstone
Capstone Associated Services, Ltd. is the most integrated and largest outsourced provider of captive insurance services for the middle market. In association with The Feldman Law Firm LLP Capstone administers property & casualty insurance companies that provide alternative risk financing services throughout the U.S. Now in its 19th year, Capstone provides turnkey services usually under a joint engagement with its affiliated law firm to manufacturers, distributors, service providers, and professional organizations.
Capstone's own staff of insurance professionals includes Chartered Property & Casualty Underwriters, Associates in Risk Management, accountants and administrators, in addition to the affiliated The Feldman Law Firm LLP's tax, corporate, financing and regulatory lawyers, and outside CPAs, risk managers, property & casualty professionals, and actuaries. On staff at Capstone include six CPCUs with more than 130 years of experience. Together, this team offers middle market companies the most comprehensive risk planning solution available. Today, captives are the premier risk management and risk-financing tool for qualified middle market companies.
To learn more about how alternative risk planning and captive insurance can protect your business from uninsured risks, please visit us at http://www.CapstoneAssociated.com or contact us at 800-500-3190.
NOTICE: To the extent this communication contains any statement of tax advice, such statement is not intended or written to be used, and cannot be used, by any person for the purpose of, or as the basis for, avoiding tax penalties that may be imposed by the Internal Revenue Service. Unless expressly stated otherwise in writing, this communication is not intended to be used, and cannot be used, for the purpose of promoting, marketing, or recommending to another party any matter addressed in this communication.
Share article on social media or email: