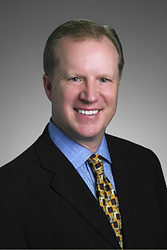 HOUSTON (PRWEB) January 25, 2018
Capstone Associated Services, Ltd. is pleased to announce the addition of Jeff Carlson as its Head of Operations. During 2018, Mr. Carlson will become Capstone's President with Charles Earls, its founding president, stepping down after 20 years. Capstone is industry-recognized as the most integrated and comprehensive captive sponsors in the U.S., long recognized for its true turnkey planning.
Mr. Carlson brings over 25 years of insurance management experience, focused on property & casualty, life, and health insurance operations. Additionally, he holds both the CMA (Certified Management Accountant) and CPA designations.
Mr. Carlson is based at Capstone's Houston, TX headquarters, overseeing Capstone's operations, spanning the design, formation, and management of captive insurance companies.
"We welcomed Jeff Carlson to the Capstone team last month, with his contributions already evident," explained Stewart A. Feldman, CEO and General Counsel. "Jeff's decades-long, broad-based experience in insurance operations, process improvement, and IT systems strengthens Capstone's nationally-recognized standing in alternative risk planning. Jeff's work on the operations side of our business will ensure that clients are fully supported in their captive planning initiatives, including insurance, underwriting, claims administration, tax and domicile compliance, especially given the many levels of captives' regulatory oversight."
Prior to his arrival at Capstone late in 2017, Mr. Carlson served for 20 years at American International Group, Inc. (AIG) and its American General subsidiary where he led operations and information technology teams in the improvement of business processes and IT platforms. As Head of AIG Life and Accident & Health Operations, Jeff Carlson managed large, cross-functional business operations teams in multiple locations throughout U.S., Philippines, and India. His programs were consistently recognized by industry leader, MarketTools, with the Achievement in Customer Excellence Award, or ACE.
Capstone's business focuses on captive insurers, which are insurance companies that focus on insuring affiliates' risks. Capstone assists mid-market businesses in designing, forming, and operating captives to insure risks not adequately covered by commercial insurance policies. Captives are subject to oversight from (i) the state of organization and licensing of the insurer; (ii) the home state where the insureds are based; and (iii) the Internal Revenue Service.
"Captive insurance/alternative risk planning continues on a path of steady growth, with captive-enabling legislation enacted by even more U.S. states, many with a mid-market focus," continued Feldman. "Over the past 20 years, we've consistently demonstrated excellence in alternative risk planning, as evidenced by Capstone's stellar track record for successful captive design, implementation, and operations. Our group is unmatched in the industry and have brought Jeff Carlson on-board to ensure that our recognized leadership and quality continues."
Mr. Carlson explains: "Instead of providing a solely administrative or clerical function commonly seen throughout the captive insurance industry, Capstone provides a true turnkey captive solution which has withstood more than 55 federal tax examinations, in collaboration with The Feldman Law Firm LLP. From the initial captive feasibility study, through to the ongoing management of the captive, Capstone works to ensure that regulatory and tax requirements are met. I'm honored to build on Chuck Earls' leadership over these last 20 years." Feldman further comments: "With the addition of Jeff Carlson, Capstone will continue its focus on supporting closely-held, mid-market clients throughout the U.S. from our five offices. Jeff's expertise enables Capstone to improve its day-to-day operations with an eye towards accelerating growth, while delivering an ever-improving alternative risk management program. Chuck Earls' efforts built Capstone to its present high level of success, with Jeff being a fitting successor to continue Team Capstone along the upward trajectory set by Chuck."
About Capstone Associated Services, Ltd.
Capstone Associated Services, Ltd. is the most integrated and comprehensive captive sponsors for mid-market businesses. In association with The Feldman Law Firm LLP, Capstone administers captive property & casualty insurance companies that provide alternative risk financing throughout the U.S.
Now in its 20th year, Capstone leverages an award-winning, multidisciplinary approach to captive planning, providing turnkey captive services to businesses with uninsured or underinsured risks. Capstone has led more than 200 distinct captive formations, excluding cell companies, and has led 55+ tax controversies, all leading to successful outcomes. These include three successful tax court cases.
Capstone's attorney-led team goes beyond risk management and serves as partners in finance, tax planning, captive formation, and management. The team's expertise spans the whole range of captives operating under IRC Sections 831(a), 831(b) and 501(c) (15).
Capstone's staff includes Chartered Property & Casualty Underwriters, Associates in Risk Management, accountants and administrators, in addition to the affiliated law firm's tax, corporate, financing and federal court litigators, risk managers, P & C professionals, outside CPAs, and actuaries. Together, this team offers middle market companies the most comprehensive risk planning solution available.
To learn more about how alternative risk planning and captive insurance can protect your business from uninsured risks, please visit us at http://www.CapstoneAssociated.com or contact us at 800-500-3190.