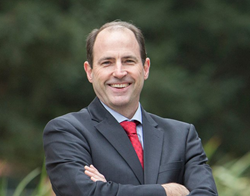 It does not 'clean up' your credit report, meaning it does not remove any negative activity which posted prior to the bankruptcy filing.
Past News Releases
Fresno, CA (PRWEB) October 02, 2017
For many people, bankruptcy is a final resort, as they fear or are unaware of its repercussions on their credit. To help put people at ease, bankruptcy attorney Joel Winter, founder of the Winter Law Group, shares the following facts about what bankruptcy does and does not do to an individual's personal credit report.
What bankruptcy does do:
No. 1: "Bankruptcy posts a public record of the bankruptcy filing to your credit report, which stays on for ten years for Chapter 7 and seven years for Chapter 13," said Winter.
No. 2: It temporarily prohibits creditors who have notice of the bankruptcy filing from reporting negative activity to credit reporting agencies from the date of the filing of the bankruptcy. "And if a discharge is granted, this prohibition becomes permanent for those debts," added Winter.
No. 3: Upon grant of a discharge, the amount owed must be reported as zero ($0.00).
What bankruptcy does not do:
No. 1: "It does not 'clean up' your credit report, meaning it does not remove any negative activity which posted prior to the bankruptcy filing," stressed Winter. "Accounts for discharged debts will still remain. They just fall off naturally."
No. 2: It does not take care of any accounts that are the result of someone else fraudulently using one's identity, "But you will still be discharged from any responsibility to pay these 'debts,'" noted Winter. "You will have to go through the normal fraud process with each agency if you want them removed."
No. 3: What effect does all this have on one's creditworthiness? "It's good, really good. Consider that the major factors looked for by lenders when you are applying for new credit look something like this and in this order: stable and adequate income; down payment; debt to income ratio (remember, bankruptcy discharge just sent most if not all of your debts to zero balances); recent credit history; and credit score," concluded Winter. "The credit score calculation is pretty complex yet falls pretty far down the list, but it will likely have a major impact on your interest rate for the loan, good or bad. In my experience, bankruptcy repairs credit faster than debt settlement or slow repayment."
About Joel Winter, Winter Law Group
Joel Winter is a member of the Central California Bankruptcy Association and National Association of Consumer Bankruptcy Attorneys. The Winter Law Group focuses on Chapter 7 and Chapter 13 bankruptcy. For more information, please call (559) 900-3267, or visit http://www.bankruptcyfresno.com. The law office is located at 1057 R Street, Fresno, CA 93721.
About the NALA™
The NALA offers small and medium-sized businesses effective ways to reach customers through new media. As a single-agency source, the NALA helps businesses flourish in their local community. The NALA's mission is to promote a business' relevant and newsworthy events and achievements, both online and through traditional media. The information and content in this article are not in conjunction with the views of the NALA. For media inquiries, please call 805.650.6121, ext. 361.
Share article on social media or email: