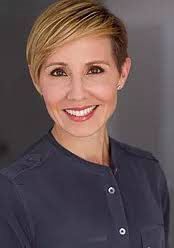 Immigrants have been an important part of this country's history and contribute greatly to our society.
Past News Releases
Los Angeles, CA (PRWEB) October 06, 2017
Due to the Trump administration's decision to rescind the Obama-era Deferred Action for Childhood Arrivals (DACA) program, Mexican-American attorney Deborah P. Gutierrez, founder of Thrive Law PLC, has volunteered to join a rapid response team of lawyers who will assist those affected by DACA and preserve their immigration status.
Gutierrez is a member of Lawyers for Good Government, which will be partnering with other attorneys across the country and with groups such as the American Immigration Lawyers Association to provide immediate assistance and legal counsel to "Dreamers," those protected under DACA.
"Immigrants have been an important part of this country's history and contribute greatly to our society. We must do everything possible to protect their rights and treat them with fairness and dignity," said Gutierrez. "My office is committed to assisting those in jeopardy of deportation due to the rescission of the DACA program."
DACA is a federal government program created in 2012 to allow people brought to the United States illegally as children the temporary right to live, study, and work legally in America. However, on September 5, 2017, the Department of Homeland Security announced the rescission of DACA, putting more than 800,000 Dreamers at risk of deportation. For many Dreamers, their DACA status will expire by March 5, 2018.
About Deborah P. Gutierrez, Esq., Thrive Law PLC
Deborah P. Gutierrez has successfully represented plaintiffs in personal injury, business torts, and employment litigation. Ms. Gutierrez is a native Spanish speaker and has provided pro bono work to the Latino community in the Greater Los Angeles Area. She is a member of the National Consumer Law Center, Consumer Attorneys of Los Angeles and the National Association of Consumer Advocates. For more information, please call (310) 893-6227, or visit http://www.thrivelawla.com. The law office is located at 5670 Wilshire Blvd., Suite 1800, Los Angeles, CA 90036.
For media inquiries, please call 805.650.6121, ext. 361.
Share article on social media or email: