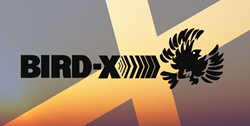 (PRWEB) January 04, 2018
Bird-X, Inc. took to news channels last year to announce the newly redesigned version of their website, http://www.bird-x.com. This year kicks off with ongoing updates to Bird-X's helpful Interactive Problem Solver. Simplified navigation allows customers to easily select the animal with which they are having problems, and the IPS (Interactive Problem Solver) guides customers through informative web pages with product recommendations for every application – from large outdoor areas to small, covered areas, and even ledges and overhangs. With enhanced navigational tools and mobile optimization, finding a solution for bird or pest animal control issues has never been easier.
Birds and other pests are featured on the IPS, and customers can also search by location types such as indoors, outdoors, on the water, large scale, and other locations.
An example of a content-rich informative page within the IPS is the Pigeon Control page. Pigeons are a year-round pest bird that can be found in virtually any climate, and customers can read all about different methods of deterrents, problems associated with the type of bird, and links to purchase each product mentioned.
"Consumers are relying on interactive websites now more than ever," said Dennis Tilles, President of the Bird-X Group of Companies. "As the leading humane bird control company, we are committed to staying up to date with solution-based web content."
Bird-X, Inc. has spent over 50 years protecting public areas from over 60 bird-spread transmissible diseases. The leading international brand of humane bird control solutions, this Chicago-based company manufactures a complete line of unique bird control products, protecting the health of humans, wildlife, and the environment by deterring birds from unwanted areas without harming them.
For information on any of Bird-X's humane pest control products, please call customer service at (800) 662-5021.
Share article on social media or email: