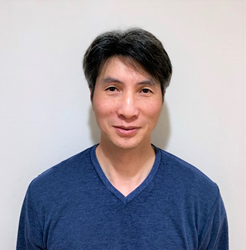 "Howard has extensive knowledge of eDiscovery and valuable experience working in processing and analysis that will benefit our clients and help improve our offerings."
NEW YORK (PRWEB) June 14, 2021
BIA, a leading national eDiscovery, digital forensic and legal services provider, today announced the addition of Howard Lin to its Litigation Technology team. In his role as a BIA Litigation Technology Specialist, Howard will focus on assisting BIA's clients with various aspects of ESI data handling, processing, analysis, production, quality control and related needs.
Howard brings over ten years of industry experience to BIA. From 2008 to 2012, he worked as the Electronic Discovery Supervisor for Daegis, Inc. where he supervised all production, organized incoming data, and performed final quality-control checks on projects. He also assisted the forensics team with data collection and oversaw the tracking, storing, and returning of client media.
For the past seven years, Howard worked as the Senior eDiscovery Cloud Support Specialist at OpenText in San Mateo, CA. In addition to configuring databases, he supervised server management and designed test cases for new feature releases and analytics tools.
In his new role as Litigation Technology Specialist, Howard utilizes his deep knowledge of eDiscovery practices and procedure to provide expertise on litigation support software. He is vital to monitoring projects and collaborating with other members of the Litigation Technology team to create and maintain document repositories and tracking systems. He utilizes his excellent data analysis skills and attention to detail to process many forms of eDiscovery data.
"We proudly welcome Howard Lin to the BIA family," said Jamir Munoz, VP of Litigation Technology. "Howard has extensive knowledge of eDiscovery and valuable experience working in processing and analysis that will benefit our clients and help improve our offerings."
"I am extremely passionate about technologies, and I love to learn," said Howard. "I am very excited to be joining BIA."
Howard Lin holds a Bachelor of Science in Mechanical Engineering from California State University, Sacramento.
About BIA
As an industry pioneer, BIA continues to set the standard for reliable, innovative, and cost-effective eDiscovery services. Its customer-first focus has resulted in countless innovations copied widely across the industry today. From technical innovations like truly remote data collections and the first cloud-based, end-to-end eDiscovery platform to service revolutions like reusing data and coding across matters and hiring dedicated, full-time employees for document review, BIA consistently stands at the leading edge of the industry. Founded by legal and technology professionals, BIA provides the entire spectrum of eDiscovery services – including attorney document review – with minimal disruption to its clients' daily business operations. To learn more, visit BIA at https://www.biaprotect.com.
Share article on social media or email: