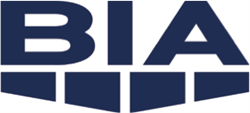 NEW YORK (PRWEB) October 26, 2017
BIA, a leading American eDiscovery service provider celebrating its 15th anniversary this year, announced today that it will be working together with Canada-based corporate law firm Cassels Brock and its Leading E-dge Discovery™ team.
Through this newly formed relationship, BIA will add its industry-leading eDiscovery technologies and professional services to Cassels Brock's Leading E-dge™ toolbox, establishing custom cost- and time-saving methods for eDiscovery on a client-by-client basis that will eliminate headaches by way of secure and efficient data management.
"One of the biggest pain points for our clients is the struggle to collect data from many different sources. With BIA, that is no longer an issue," said Marlon Hylton, partner, founder of Leading E-dge™ and head of e-discovery and information governance practice at Cassels Brock. "We can now take advantage of improved technology, processes and flexibility to collect client information quickly and easily from all data sources in a forensic and defensible manner."
"Cassels Brock is a top Canadian firm that's fully invested in delivering leading-edge eDiscovery solutions to their clients," said Mark MacDonald, BIA's vice president of sales. "Cassels is now empowered with the most effective and powerful eDiscovery platform in the market, and it's backed by a blend of their deep bench and BIA's."
The collaboration marks the first foray into the Canadian market for New York-based BIA, which will also partner with Cassels Brock on future joint education initiatives for the eDiscovery industry, both in the U.S. and Canada.
About BIA
Celebrating its 15th anniversary as an industry pioneer, BIA continues to set the standard for reliable, innovative and cost-effective eDiscovery services. Its customer-first focus has resulted in countless innovations copied widely across the industry today. From technical innovations like truly remote data collections and the first cloud-based, end-to-end eDiscovery platform to service revolutions like reusing data and coding across matters and hiring dedicated, full-time employees for document review, BIA consistently stands at the leading edge of the industry. Founded by legal and technology professionals, BIA provides the entire spectrum of eDiscovery services – including attorney document review – with minimal disruption to its clients' daily business operations. To learn more, visit BIA at http://www.biaprotect.com or on Twitter at @biaprotect.
About Cassels Brock
Cassels Brock & Blackwell LLP is a leading Canadian law firm focused on serving the advocacy, transaction and advisory needs of the country's most dynamic business sectors. Leading E-dge Discovery™ brings together an interdisciplinary team of experienced litigation and information practitioners, with the very best e-discovery, records management and IT professionals, project managers and third-party vendors, dedicated to bringing their legal acumen, technological expertise and demonstrated strength in project management – along with the highest quality client service – to each of our mandates. Visit us at http://www.casselsbrock.com/StaticPage/eDiscovery___Information_Governance.
Share article on social media or email: