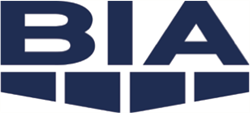 NEW YORK (PRWEB) January 31, 2018
Business Intelligence Associates, Inc., (BIA), a leading national eDiscovery services provider, announced today that Jason Park has been promoted to Vice President Digital Forensic Services. Park joined BIA as part of its recent acquisition of the eDiscovery and Computer Forensics Division of U.S. Legal Support, Inc.
Most recently the director of U.S. Legal Support's forensics practice, Park brings over two decades of diverse eDiscovery and computer forensics experience to his new leadership role at BIA. As head of the department, he will continue to expand and diversify BIA's comprehensive digital forensic services, including overseeing BIA's data collection, digital forensics, investigation and analysis services for matters of all sizes and complexities.
"Jason is brilliant at all things forensics, and he is highly respected in the field. Our clients, as well as BIA itself, are already benefiting from his counsel and expertise," said BIA Executive Vice President of Professional Services Adam Feinberg. "He was one of the many standout talents in the new team members that joined BIA as part of our recent acquisition of U.S. Legal Support's eDiscovery practice, and we're thrilled to place him as our new Vice President Digital Forensic Services. We look forward to seeing Jason further expand that practice to better serve our clients in an ever-changing data landscape."
A Certified Cyber Forensics Professional (CCFP), Park's diverse background includes computer forensics, eDiscovery, litigation support, consulting, software selection, team building and more. He has provided computer forensic and eDiscovery training to hundreds of companies and individuals looking to become certified digital forensic examiners, and he is a regular presenter at continuing legal education (CLE) seminars of the State Bar of Texas and the Colorado Bar. He is also a licensed private investigator in the state of Colorado.
"Given BIA's history of industry-leading forensics work since its founding, I've been aware of the company and its reputation for a long time. Needless to say, I'm thrilled to join the team," said Park. "Now, with the use of digital data in business increasing, more clients are looking to BIA's team of experts for guidance and secure and defensible work on their behalf. I am committed to sustaining our track record of top-notch data collection and forensic services."
About BIA
As an industry pioneer, BIA continues to set the standard for reliable, innovative and cost-effective eDiscovery services. Its customer-first focus has resulted in countless innovations copied widely across the industry today. From technical innovations like truly remote data collections and the first cloud-based, end-to-end eDiscovery platform to service revolutions like reusing data and coding across matters and hiring dedicated, full-time employees for document review, BIA consistently stands at the leading edge of the industry. Founded by legal and technology professionals, BIA provides the entire spectrum of eDiscovery services – including attorney document review – with minimal disruption to its clients' daily business operations. To learn more, visit BIA at http://www.biaprotect.com or on Twitter at @biaprotect.
Share article on social media or email: