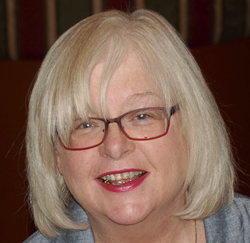 We Turn Experts Into Expert Witnesses.
San Francisco, California (PRWEB) October 24, 2017
ABOUT The Forensic Expert Witness Association (FEWA) AND THE WORKSHOP
This workshop is given in conjunction with the American Society Of Appraisers (ASA)
DATE: Thursday, November 9th
TIME: 12:30 PM- 5:00 PM
LOCATION:
44 Montgomery Street
San Francisco, CA 94104
PRICING: $149.00
Non-members welcome.
We Turn Experts into Expert Witnesses.
The Forensic Expert Witness Association (FEWA) is dedicated to the professional development, ethics, and promotion of forensic consultants in all fields of discipline. FEWA offers to its members the opportunity to enhance their knowledge and techniques required to perform in an effective manner. FEWA members are independent consultants pledged to meet client needs with professional services and operate under the FEWA Code of Ethics.
Forensic Consulting Basics Course will be broken up into three parts; as follows:
THE BASICS OF GETTING STARTED
The demand for expert witnesses is steadily growing (in such fields as medical, accounting, insurance, legal, real estate and many more) as you consider a next phase to your career you might have some questions regarding getting hired, full/part-time consulting, speaking, writing, and marketing. Attendees will learn how to start your forensic consulting practice. It will cover all of the "Need to Know" basics; including the types of forensic consultants, how to network, and marketing your expertise.
EMINENCE BUILDING: GETTING FOUND
Learn how to define and market your image during this section. The session will cover how to enhance your visibility through public relations and networking towards getting referrals. To be sure that these endeavors work, this session will also cover how to measure your results.
BEST PRACTICES IN FORENSIC CONSULTING
This section will draw from the expertise of established experts who will review the best practices in forensic consulting. You will learn how to get insured and mitigate the risks of entering into business, as well as how to run a successful practice. The presenters will review your role as a forensic consultant, including expectations, participation and deliverables. This session will expose you to top expert witnesses who will relay the most common mistakes and pitfalls.
SPEAKERS
Susan Maccoy, Registered Cosmetologist, CFLC
Susan Maccoy is practicing Cosmetologist and Forensic Expert Witness on beauty salon and spa products, processes, procedures, policies and standards. An award-winning professional, she has held positions as hair stylist, hair colorist, salon owner, Glemby International corporate salons manager, salon trainer and International industry educator.
David Saldivar, CPM, CCIM, CCRM, CCAM, CFLC (Moderator)
David has testified in habitability issues; landlord-tenant disputes; injuries occurring on both private and public property; HOA issues; all issuing having to do with apartment building acquisition, brokerage, financing and management; real estate management industry standards and the standard of care. EPA certified in lead containing material RRP, mold certified, and OSHA certified in construction project safety.
DATE: Thursday, November 9th
TIME: 12:30 PM- 5:00 PM
LOCATION:
44 Montgomery Street
San Francisco, CA 94104
PRICING: $149.00
Non-members welcome.
For Questions and to Enroll:
Forensic Expert Witness Association
575 Market Street, Suite 2125
San Francisco, CA 94105
Phone: (415) 369-9614
Fax: (415) 764-4933
execdir(at)forensic(dot)org
http://www.forensic.org
Share article on social media or email: