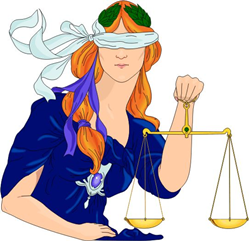 CINCINNATI (PRWEB) April 03, 2019
State v. Fulton (Case #2017A3210201745, Lexington, South Carolina) Ms. Fulton was present with her friends when, unknown to her, one of her co-defendants pulled a gun during an argument and unexpectedly shot a neighbor who later died. Although Ms. Fulton was not the shooter, the prosecutor still charged her with murder under the theory that the "hand of one is the hand of all." As a result, Ms. Fulton was facing life in prison. Ms. Fulton contacted NLPA asking that we help her put together a defense team to stop this justice action against her by the government. NLPA asked attorney James Craig to join the team and the battle for justice began. At the preliminary hearing, Mr. Craig was able, with the assistance of NLPA, to secure the dismissal of the charges and release of Ms. Fulton saving her life in prison.
State v. Brooks, (2015-CF-706, Hendry County, Florida). Jathaniel Reggie Brooks, Jr. was arrested on December 4, 2016, on outstanding charges of aggravated battery causing bodily harm or disability. Mr. Brooks, a juvenile, was accused of shooting two 18 year-old men (Mr. Simpson and Mr, Lee). Mr. Brooks argued that he was justified in his actions and was acting in self-defense, because Simpson and Lee had a history of harassing and threatening Mr. Brooks and Mr. Brooks was aware that the victims possessed firearms. Mr. Brooks fired in self-defense after being assaulted by the two, while reasonably believing that he was under the threat of imminent bodily harm or death. Specifically, Mr. Brooks believed that the victims were going to shoot Mr. Brooks and his friends. As a result Mr. Brooks was facing a sentence of 25 years to life in prison. Mr. Brooks' counsel, Charles Murray, asked NLPA to prepare a motion to dismissed based upon the Florida "stand your ground" statute. The arguments set forth were so compelling that the prosecutor agreed to a plea of no contest. Mr. Brooks received 8 years probation (with early termination of probation after 4 years without violation) saving him 25 years to life in prison.
Share article on social media or email: