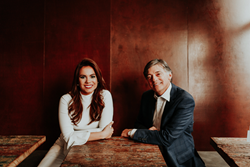 "When I assemble the perfect team, it is possible to make something wrong, right again, I can bring a seemingly impossible situation back to normalcy." - Co-Founder Clifford Cardone
NEW ORLEANS (PRWEB) November 09, 2017
With over 19,000 attorneys in Louisiana, it can be a challenge to choose the best one? When hiring an attorney, their ability to convey your story is vital to a successful case. With the influx of personal injury lawsuits in Louisiana, an attorney must be able to make a case stand out amongst the pack. Enter, the Cardone Law Firm.
The Cardone Law Firm, a leading firm concentrating in personal injury, recently unveiled a new video showcasing their commitment to excellence. The distinguished marketing video is like nothing ever seen before in the legal community. The video adds a touch of class to the attorney advertising market that Louisiana has long needed.
The video embodies key attributes a personal injury attorney should hold: distinguishment and the ability to uniquely convey a story. The attorney market in Louisiana has recently become dominated by flamboyant advertising that can make a mockery of those who have suffered a catastrophic accident. When it isn't just about a check, which attorney do you want to tell your story? The Cardone Law Firm should be at the top of that list.
Hannah B. Salter, Attorney, Cardone Law Firm said, "About a year ago we had a vision to change attorney advertising. On the way, we met people who embodied our same spirit. This video was made possible by people who let us tell our story through them. At the end something we have always known to be true was reinforced - with the right team, anything is possible. When good people are behind a message, it can't go unheard."
About Cardone Law Firm
The Cardone Law Firm is a personal injury firm that has prospered in the Louisiana legal community when the majority of others failed. With its doors open for over 40 years, the Cardone Law Firm has sustained its trustworthy reputation with clients and others in the legal community by being selective in choosing the cases it decides to handle.
It is this selectiveness that allows the Cardone Law Firm to provide quality attention and communication to each of its clients. It has obtained over 45 million dollars in successful verdicts and settlements in single plaintiff cases. Co-Founder Cliff Cardone draws on decades of experience which includes experience before the United States Supreme Court and the Louisiana Supreme Court.
It is through the ideal combination of experience, customer-centric services and a commitment to dependable outcomes, that the Cardone Law Firms is able to deliver results clients have come to trust. The Cardone Law Firm believes in quality, not quantity, and it's a value the firm refuses to sacrifice. For more information, please visit https://www.cardonelaw.com/
Share article on social media or email: