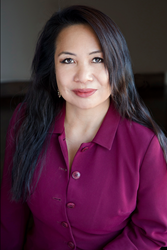 LOS ANGELES (PRWEB) January 09, 2019
Renowned civil and workers' rights attorney and #MeToo advocate Jaramilla, along with her associate May Mallari and Dan Stormer and Josh Nuni of Hadsell Stormer & Renick LLP, are representing the student worker, Sarah Murphy (plaintiff). The case (Case No. 18STCVO7332, filed in Superior Court of California, County of Los Angeles) stems from the former college Dean, Shalamon Duke (defendant), allegedly demanding sexual favors from Murphy in exchange for job benefits and has been sexually harassing her for years.
According to court documents, the plaintiff was a student and student worker in the Office of Students with Disabilities at West Los Angeles College where the defendant was the Dean. He allegedly repeatedly propositioned her to meet him off campus, requesting that she send him photographs of herself masturbating and allegedly demanding that she perform oral sex on him. Furthermore, court documents state, the defendant told the plaintiff that her job as a student worker was not a "real job" and that he could provide her with everything she needed if she performed sexual favors for him and kept quiet, then led her into a bathroom where he allegedly exposed himself and demanded that she perform oral sex on him.
The plaintiff, court documents state, complained about his behavior to her direct supervisor and another employee the very next day after the first incident requesting help. However, the college failed to take any action. Court documents also allege that the defendant continued to request sexual favors and make sexual advances towards the plaintiff for years on a frequent and recurring basis.
About Toni Jaramilla, A Professional Law Corporation
Toni Jaramilla is committed to achieving the best possible results for employees who have experienced problems in the workplace. Serving clients throughout Los Angeles, her focus is on achieving positive social change for workers. Through zealous and ethical advocacy, lawyers at the firm have built a reputation for excellence in the practice of employment and labor law. For more information, please call (310) 551-3020, or visit http://www.jaramilla.com. The office is located at 12100 Wilshire Blvd., Suite 600, Los Angeles, CA 90025.
For media inquiries, please call the NALA at 805.650.6121, ext. 361.
Share article on social media or email: