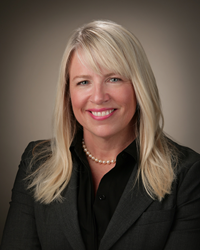 Disability cases are won based on your limitations, not your symptoms.
Past News Releases
PHOENIX (PRWEB) January 04, 2018
Most people, and many general lawyers, do not understand the complex Social Security Administration disability laws. "It is crucial that you understand what you need to prove legally in order to win your case, which is why retaining an experienced Social Security disability attorney is essential," said attorney Stephanie Lake, founder of the Law Offices of Stephanie Lake, P.C.
To further educate people about Social Security disability claims,Lake, who is a board-certified specialist in Social Security disability law, asks and answers the following four questions:
No. 1: What is my case worth if I win? The amount one will win depends on several factors. "This includes how long you have been disabled, when or if you will ever be able to work again, the amount of your monthly benefit and whether you have eligible dependents," noted Lake.
No. 2: Is there a list of conditions that Social Security considers disabling? No. Most illnesses can vary from minor to severe, but there is no single list. "Disability cases are won based on your limitations, not your symptoms," added Lake.
No. 3: Do you have to be permanently disabled to get Social Security benefits? The answer again is no. "You have to become disabled or expect to be disabled for at least one year," stated Lake.
No. 4: How long do I have to wait after becoming disabled to get Social Security benefits? "You can file for benefits immediately," concluded Lake.
About Stephanie Lake, Law Offices of Stephanie Lake, P.C.
Stephanie Lake leads one of the most successful Social Security law firms in Arizona. She focuses exclusively on Social Security law, and is one of the few disability attorneys in the Phoenix area fluent in Spanish. For more information, please call (602) 200-9090, or visit http://www.stephanielake.com. The law office is located at 3737 North Seventh Street, Suite 100, Phoenix, AZ 85014.
About the NALA™
The NALA offers small and medium-sized businesses effective ways to reach customers through new media. As a single-agency source, the NALA helps businesses flourish in their local community. The NALA's mission is to promote a business' relevant and newsworthy events and achievements, both online and through traditional media. The information and content in this article are not in conjunction with the views of the NALA. For media inquiries, please call 805.650.6121, ext. 361.
Share article on social media or email: