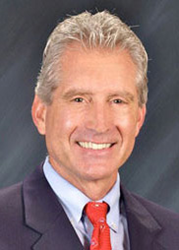 In a perfect world that would be the case, but insurance companies are not typically interested in making it easy for people to collect their benefits.
Past News Releases
NEWPORT BEACH, Calif. (PRWEB) October 25, 2017
Robert J. McKennon, founder of McKennon Law Group PC, which represents policyholders in their insurance disputes with insurers, asks and answers the top four most frequently asked questions concerning insurance law.
No. 1: What is ERISA? The Employee Retirement Income Security Act of 1974, ERISA, governs most employer-sponsored group benefit plans, including plans that provide health insurance, disability insurance and life insurance to employees.
"ERISA protects employees and requires that plan and claim administrators adhere to strict standards and deadlines when resolving disputes," said McKennon. "As such, litigation under ERISA is very different from other forms of litigation, even other insurance litigation."
No. 2: How do I get my disability benefits claim paid? Most people think that simply providing the insurance company with their medical records will be enough to support a claim for disability benefits. "In a perfect world that would be the case, but insurance companies are not typically interested in making it easy for people to collect their benefits," noted McKennon. "If your claim is denied, the best thing you can do is hire an attorney who has experience dealing with insurance companies, which will greatly increase your odds of getting your claim paid."
No. 3: What are my remedies if I sue the insurance company over my disability, life or health insurance claim and win? The remedies available to someone insured under an individual disability insurance policy are very broad and under a breach of contract claim include past due benefits and all future benefits. Under a bad faith claim, damages include emotional distress damages, economic damages and other compensatory and consequential damages, punitive damages, attorneys' fees and interest.
"If the policy is issued through an employer to provide coverage to eligible employees, the remedies are very different. These are referred to as 'group' policies," added McKennon. "Most people who have life, health and disability insurance are covered under group policies. Because most group policies are governed by ERISA, the remedies available to insureds are much more limited. If an individual insured under an ERISA group policy prevails at trial, he or she is only entitled to past due benefits, interest and attorneys' fees."
No. 4: What is insurance bad faith? "If you purchased an individual life, health or disability insurance policy, ERISA will not apply to your claim," stated McKennon. "Instead, separate principles of tort law govern your claim, which includes what is referred to as 'insurance bad faith.' Litigation of an insurance bad faith claim involves proving that the insurer denied a claim or other policy benefit unreasonably or without proper cause. If a claimant can prove that the insurer acted with fraud, oppression or malice, punitive damages may be awarded."
About Robert J. McKennon, McKennon Law Group PC
Robert J. McKennon represents individuals and corporations in insurance litigation matters in state and federal court. He has an AV Preeminent rating from Martindale-Hubbell and a "Superb" Avvo rating. He has been awarded the Super Lawyer designation every year since 2011. Practice areas of McKennon Law Group PC include bad faith insurance, disability insurance, life insurance, ERISA/employee benefits, health insurance, long-term care, property and casualty insurance, directors and officers liability insurance, professional liability insurance, insurance agent and broker liability, business litigation and unfair competition and unfair business practices. For more information, please call (949) 387-9595, or visit http://www.mslawllp.com.
About the NALA™
The NALA offers small and medium-sized businesses effective ways to reach customers through new media. As a single-agency source, the NALA helps businesses flourish in their local community. The NALA's mission is to promote a business' relevant and newsworthy events and achievements, both online and through traditional media. The information and content in this article are not in conjunction with the views of the NALA. For media inquiries, please call 805.650.6121, ext. 361.
Share article on social media or email: