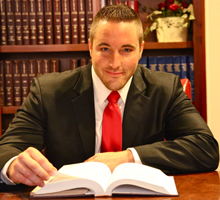 The stalemate means Segura's nearly seven-year legal odyssey will continue.
Past News Releases
Tallahassee, FL (PRWEB) September 25, 2017
Henry Segura, who was accused of murdering his girlfriend and her three children, has been in jail for over six years awaiting a resolution without having been convicted of any crime. However, after 19 hours of deliberation, a Leon County jury recently could not agree on whether Segura (defendant) was responsible for the quadruple murder, and the judge in the case (Case No. 2011 CF 2751, filed in Florida's Second Judicial Circuit Court in and for Leon County) declared a mistrial.
"The stalemate means Segura's nearly seven-year legal odyssey will continue," said attorney for the defendant Nathan Prince, founder of the Law Office of Nathan Prince.
According to court documents, the defendant's girlfriend and her three children were killed on November 19, 2010, in their home. The mother was shot multiple times and two of the children, one of which was Segura's son, were drowned, while the other child was shot in the back of the head. Court documents further state that of the 200 DNA samples taken from the scene, none matched Segura, who prosecutors in the case claim killed the family to avoid paying back child support, and those taken from under his girlfriend's fingernails and a phone cradle in her bedroom were from unidentified people.
Furthermore, according to court documents, a partial DNA match found at the scene was linked to a Colombian national who worked for Los Zetas, the same Mexican drug cartel the defendant's deceased girlfriend worked for. Court documents further state that a Vice Lords gang member claimed that he, from prison, ordered Segura's girlfriend and her children to be killed because she was allegedly skimming money while working for the cartel.
About Nathan Prince, Law Office of Nathan Prince
Nathan Prince has successfully handled thousands of trial and appellate cases. He is licensed to practice in all Florida State Courts and in Northern District of Florida Federal Court. The Law Office of Nathan Prince focuses on criminal defense and personal injury. For more information, call (850) 601-5690, or visit http://www.nateprincelaw.com.
About the NALA™
The NALA offers small and medium-sized businesses effective ways to reach customers through new media. As a single-agency source, the NALA helps businesses flourish in their local community. The NALA's mission is to promote a business' relevant and newsworthy events and achievements, both online and through traditional media. The information and content in this article are not in conjunction with the views of the NALA. For media inquiries, please call 805.650.6121, ext. 361.
Share article on social media or email: