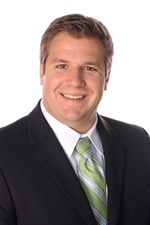 LOUISVILLE, Ky. (PRWEB) May 28, 2019
The ABI is America's largest association of bankruptcy professionals. As Special Projects Leader for the ABI Consumer Bankruptcy Committee, Larson, a member of the Seiller Waterman LLC Bankruptcy and Financial Restructuring Group, will be spearheading and editing continuing legal education and webinars for ABI's consumer bankruptcy practitioners. It is also Larson's second year as Associate Editor of the ABI, where he makes final edits to articles published in the ABI Journal.
Larson's practice includes state and federal civil litigation at the trial and appellate levels, with a focus on bankruptcy and commercial litigation. He has tried a plethora of bench and jury trials, and has extensive experience litigating adversary proceedings in bankruptcy court. Larson, a graduate of the University of Maryland School of Law, has also been named to the prestigious National Trial Lawyers Top 40 Under 40.
Larson is also the author of numerous articles regarding bankruptcy, including a review of late Supreme Court Justice Antonin Scalia's bankruptcy opinions, entitled "The Debtor's Dissent." In the article, Larson briefly focuses on the mark Scalia left on bankruptcy appellate law.
About Keith Larson, Seiller Waterman LLC
Keith Larson is a member of the Kentucky Bar Association, Louisville Bar Association, Vice-Chair Appellate Division, American Bankruptcy Institute, National Membership Director for the Legislation Committee, and Young Professionals Association of Louisville. His practice areas include Bankruptcy Reorganization, Financial Restructuring and Commercial Litigation and Appeals. For more information, please call (502) 371-3523, or visit http://www.derbycitylaw.com.
For media inquiries, please call the NALA at 805.650.6121, ext. 361.
Share article on social media or email: