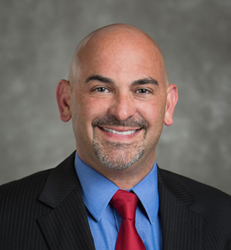 "When accused of a crime, many people become panicked and don't know what to do. They think their life is over," Coller said. "By walking them through the process, I try to get them to let me do the worrying for them."
KNOXVILLE, Tenn. (PRWEB) April 22, 2019
Coller was previously a co-founding partner at a two-attorney law firm in Campbell County. While he will still maintain an office in Jacksboro in addition to his Knoxville location, his primary focus will shift to the latter.
"The strategy is to spend more time in Knox county courts so those charged with crimes see what I have to offer," said Coller, whose office will be located at 550 Main St. SW, Ste. 775, inside the Bank of America Building. "I want to make my presence known here and being here every day will help do that."
Coller received his undergraduate degree from Missouri State University and his Juris Doctor from the Oklahoma City School of Law and began practicing law in Tennessee in 2012. He has served as president and vice president of the Campbell County Bar Association and is also a member of the National Association of Criminal Defense Lawyers, National College for DUI Defense (NCDD), and the Tennessee Association of Criminal Defense Lawyers. His recognition includes designation as an Elite Lawyer and as a Lead Counsel Rated attorney.
To provide the best possible representation for his clients, Coller completed the DUI Defense Law course through the NCDD at Harvard Law School, Mastering Scientific Evidence, the DWI Detection and Standardized Field Sobriety Testing program with the National Highway Traffic Safety Administration, and the Drug Recognition Expert course.
Providing excellent client service has been a top focus for Coller since he entered the field of law. In addition to being available and returning calls in an expedient manner, he helps calm and informs those who need his help.
"When accused of a crime, many people become panicked and don't know what to do. They think their life is over," Coller said. "By walking them through the process, I try to get them to let me do the worrying for them."
Coller has no problem taking on law enforcement officers who overstep their legal authority, which he said happens far too often in Tennessee.
"It's more the norm than the exception. We deal with evidence suppression in almost every case," he said. "There's typically something the officers have done to overstep what is legally allowed, whether it be questioning a suspect without advising that person of their Miranda rights, conducting an illegal search and seizure, or other issues."
About Jeffrey Coller Knoxville Criminal Defense Attorney
Jeffrey Coller provides aggressive representation to clients who face criminal and DUI charges. He knows how critical each case is and the potential impact. Comfortable in the courtroom, he carefully explains each phase of a case and fights to get the best possible outcome. To learn more or to schedule a free consultation, visit https://www.knoxvillecriminaldefenselaw.com or call 865-281-1000.
Share article on social media or email: