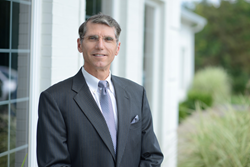 In fact, Memorial Weekend proves to be one of the deadliest times of year on the road, as hundreds of Americans die as a result of alcohol-related accidents.
MORGANTOWN. W.Va. (PRWEB) May 24, 2018
Memorial Day is upon us, which means BBQs, family fun and much more. "Unfortunately, it is also a time of increased auto accidents," said personal injury attorney Jeffery Robinette, founder of the Robinette Legal Group, PLLC. "In fact, Memorial Weekend proves to be one of the deadliest times of year on the road, as hundreds of Americans die as a result of alcohol-related accidents."
In order to help drivers stay safe this Memorial Day weekend, Robinette lists the following five tips:
No. 1: Drive defensively. "This means exercising caution, especially during inclement weather," stressed Robinette. "Don't rely on the actions of distracted drivers."
No. 2: Keep a proper distance behind other vehicles. Always try to foresee the movements of cars, and avoid blind spots on the highway.
No. 3: Make sure you are in sight of other cars on the road. "They need to see you as much as you need to see them," added Robinette.
No. 4: Don't drink and drive. Avoid driving while drowsy and designate a "non-drinking" driver if needed. "Drinking and driving is a dangerous, yet common activity in the United States. It causes thousands of deaths each year, results in severe penalties and has life-altering consequences. Those who drink and drive also face numerous court appearances, a criminal record and an unshakable stigma," said Robinette.
No. 5: Allow plenty of travel time to avoid frustration and diminish the impulse to speed. "Make sure you do a safety check, brakes, lights, your signals, etc.," concluded Robinette.
Drunk drivers cause millions of dollars in damages on West Virginia roads and highways every year, but as bad as the dollar losses in property damage are, they cannot compare to the incalculable physical injuries and loss of life. There is no amount of money that can compensate for the injustice of losing a loved one or suffering a life-changing injury because of a serious act of negligence like DUI.
About Jeffery Robinette, Robinette Legal Group, PLLC
Jeffery Robinette is a National Board Certified Trial Attorney who has an AV Preeminent rating from Martindale-Hubbell. He represents individuals who have been seriously injured or killed due to the irresponsible acts of an individual or company or have suffered financial losses due to property damage or professional malpractice. Robinette Legal Group restricts its practice entirely to litigating cases such as motor vehicle accidents, workplace injuries, defective product injuries, injuries to children and premises liability injuries. For more information, please call (304) 594-1800, or visit http://www.robinettelaw.com. The law office is located at 211 Everhart Dr., Suite 200, Morgantown, WV 26508.
About the NALA™
The NALA offers small and medium-sized businesses effective ways to reach customers through new media. As a single-agency source, the NALA helps businesses flourish in their local community. The NALA's mission is to promote a business' relevant and newsworthy events and achievements, both online and through traditional media. The information and content in this article are not in conjunction with the views of the NALA. For media inquiries, please call 805.650.6121, ext. 361.
Share article on social media or email: