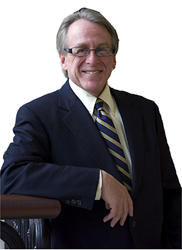 DETROIT (PRWEB) December 12, 2017
David S. Steingold, co-founder of The Steingold & Dwyer Law Group, was recently successful in having drug and firearm charges dismissed for a client in a case (Case No. 17-002515-01-FH filed in the Third Circuit Court for the County of Wayne) where the defendant's home was searched after five days of police allegedly observing drug-related activity. Furthermore, an allegedly substantial amount of money and drugs were confiscated after a search of the defendant's home.
However, according to court documents, the police claimed to have observed the defendant's girlfriend driving in an automobile that had been outfitted with a Draeger ignition interlock system, a state-of-the-art device commonly used by courts to outfit cars whose drivers are restricted due to alcohol-related arrests. It has a 24-hour working motor and takes a photograph of a person at the same time the person attempts to use the mouthpiece to blow an air sample in order to start the automobile.
Steingold, who has had the highest rating issued by Martindale-Hubbell(the preeminent company that has rated lawyers for over 75 years) for over 35 years, called the Vice President of Governmental Affairs for Draeger International, the person who developed the technology for the Draeger system. The expert testimony was that with almost 300,000 applications, there has never been an incident where there was a claim that the machine malfunctioned or allowed an alteration of the results.
Following this testimony, the officer who claimed to have seen a person driving the automobile at a time when the system allegedly showed no one had driven the automobile at all, was scheduled to testify. After consulting with an attorney about his constitutional rights, that officer declined to testify, and the Wayne County Prosecutor's Office moved to dismiss the case without prejudice.
About The Steingold & Dwyer Law Group
Attorneys at The Steingold & Dwyer Law Group specialize in criminal defense, including murder and other homicide cases, drug crimes, white collar crimes and conspiracy. David Steingold and Lisa Dwyer also have expertise in a number of sub-categories of criminal defense. For more information, please call (313) 962-0000, or visit http://www.steingolddwyerlaw.com. The law office is located at 400 Monroe St., Suite 280,
Detroit, MI 48226.
About the NALA™
The NALA offers small and medium-sized businesses effective ways to reach customers through new media. As a single-agency source, the NALA helps businesses flourish in their local community. The NALA's mission is to promote a business' relevant and newsworthy events and achievements, both online and through traditional media. The information and content in this article are not in conjunction with the views of the NALA. For media inquiries, please call 805.650.6121, ext. 361.
Share article on social media or email: