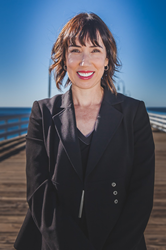 LAGUNA NIGUEL, Calif. (PRWEB) February 20, 2019
With California divorce rates hitting an all-time high, awareness surrounding the impact of divorce on families and children has increased. January's National Child-Centered Divorce Awareness Month recently raised awareness, giving families information about options, especially when a narcissistic spouse is in the family. The impact of narcissism on a spouse and their children can heighten an already stressful process. Family law attorney Ashley Sedaghat of Orange Coast Family Law has chimed in on the topic to help families cope and take positive action.
For someone considering divorce, the process can become high-conflict rather quickly when there is a narcissistic spouse involved. Orange Coast Family Law has dedicated their time to helping individuals navigate the divorce process and avoid the common pitfalls when dealing with a narcissistic spouse. A narcissist has a raised sense of self-importance, believes they are exempt from practical rules, and can be abusive or often take advantage of their spouse. During the divorce process, individuals may see their narcissistic spouse do the following:
Refuse to engage in negotiation -- The narcissist may be immediately difficult to work with and place all blame on the other spouse. They will cut off any discussions that are resolution focused and put up resistance instead of engaging in the divorce process.
Fail to comply with agreements and court orders -- A narcissist may stop complying with court orders and agreements, believing they are above the law. They may place blame on their spouse or refuse to take ownership of their actions.
Withhold financial information -- The divorce process requires full financial transparency, but a narcissistic spouse may hide financial information or accounts from the other. These undisclosed finances are usually discovered after a drawn out, expensive process, which only hurts everyone involved.
Attempt to hide assets -- In California, assets (including real property) acquired during the marriage are to be equally divided during a divorce proceeding. A narcissistic spouse may hide assets as they may feel they are entitled to them, regardless of the law or legal consequences.
Use children as emotional pawns to gain an advantage -- The narcissistic spouse may leverage the children to gain a tactical advantage or elicit guilt, or even worse, alienate the children from the other parent.
Orange Coast Family Law recommends consulting with an attorney as divorcing a narcissist spouse can be both financially and emotionally draining without the proper guidance. For more information on Orange Coast Family Law and for a free phone consultation, please call (949) 365-5684, or visit http://www.orangecoastfamilylaw.com to submit an online inquiry.
About Ashley Sedaghat, Orange Coast Family Law, APC
Ashley Sedaghat is a partner of Orange Coast Family Law, APC. She brings to the firm over eleven years of family law experience. She is a skilled writer, determined advocate and brings a sense of calm to the most difficult of situations. She is a member of the California Lawyers Association – Family Law Section, Orange County Bar Association, Orange County Women Lawyers Association, Hispanic Bar Association of Orange County, the Mommy Esquire Committee of the OCBA and the Women Lawyers Association of Los Angeles.
For media inquiries, please call the NALA at 805.650.6121, ext. 361.
Share article on social media or email: