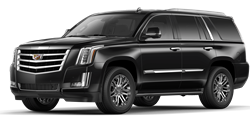 Luxury armored cars are becoming one of our most popular ordered vehicles here at Armortek Custom Armored Cars and we are excited to start putting more focus on luxury amenities and designs to cater to this clientele.
VAN ALSTYNE, Texas (PRWEB) December 11, 2017
In a response to the ever increasing threats against celebrities in recent years, Armortek Custom Armored Cars has responded by announcing a new division of their custom bulletproof car manufacturing business that will focus solely on luxury armored cars for the Hollywood famous.
Armortek Custom Armored Cars has been building luxury armored cars for over 40 years. Over the last few years we have been seeing a large increase in orders for these cars for famous celebrities, musicians, and the Hollywood elite. We value privacy and discretion over all things and will not identify any specific celebrity clients. We can only attribute this rise in interest in luxury armored cars due to the increase in celebrity related crimes, kidnappings, and the ever increasing threat of the pushy and even dangerous paparazzi. It appears the celebrity famous are feeling a need to take their security to new levels of seriousness. One trending solution to this problem is to get a luxurious rolling cocoon of protection in the form of a highly armored luxury car. These vehicles can be of all makes, models, or sizes and are heavily protected with reinforced armored plating, bulletproof glass, defense mechanisms that are similar to a James Bond car, and still have all the luxurious amenities the celebrity class expects in their automobiles while keeping the cars street legal and functional.
Famous celebrity attacks and assaults, while in their cars, have made personal security for the rich and famous, especially those in the Hollywood limelight, an automatic necessity. Aggressive paparazzi & fans, and those that would simply do harm, pose threats to all of those in the spotlight. Having proper protection while in their vehicles is now a required element of being famous.
Armortek Custom Armored Cars was one of the first to start constructing such luxury armored cars as far back as 1978. Many of today's competitors in the market have even famously purchased our cars to learn how to armor such cars, and get it done right. However, there is no substitute for the original construction and design by Armortek Custom Armored Cars.
Now we are launching a specific division to handle these orders and engineer world class luxury options along with the high end security features required. The most popular defense mechanisms commonly installed on these luxury armored cars are features like run flat tires, defensive tack drops, smoke screens, flashing strobe lights, air purification systems, and electrified door handles. We also find celebrity customers purchasing many protection extras like our bomb blankets also known as shrapnel protection blankets, in addition to our custom made bulletproof attache cases, briefcases, and purses.
To keep the insides of these vehicles luxurious, the standard features of the car are mostly left in original condition and as operational as possible. In addition offering upgrades such as satellite television, mobile WiFi hotspots, LCD monitors, electro-chromic windows, heads-up displays (HUDs), mp3 players and many other luxury features. If you can dream it up and the technology exists we can find it and install it professionally.
Armortek is putting focus on this growing demand for luxurious armored cars and will soon be offering some pre-configured options including a fully tricked out armored Cadillac Escalade as one of our flagship luxury celebrity armored vehicles.
Of course it is not only the celebrities and famous icons that need armored protection in their vehicles and all of these same features are on offer to anyone that requires that extra protection for themselves, family, loved ones, or colleagues.
Share article on social media or email: