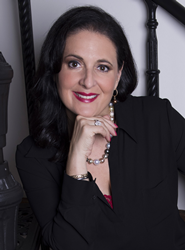 DOYLESTOWN, Pa. (PRWEB) May 23, 2019
In a globally-connected world, data breaches are inevitable. A business falls victim to a ransomware attack every 13 seconds. Thirty-one percent of organizations have experienced cyber-attacks on operational infrastructure. In fact, the global cost of online crime is expected to reach $6 trillion by 2021. In light of these startling facts, Surviving a Data Breach will be presented at the 2019 ARMA New Jersey INFORM Conference on June 13 at the Friend Center, Princeton University.
Gina Rubel, CEO of Furia Rubel Communications, Inc., Kathryn Rattigan, data privacy and cybersecurity attorney at Robinson + Cole, and Brett Yeager, Supervisory Special Agent for the FBI Newark Division's Cyber Task Force will discuss what companies need to know to survive a data breach.
The privacy, data security, public relations and reputation management experts will address:
How to protect your company from a data breach
The different industry reporting/notification requires
How to work with the FBI
Managing your reputation internally and externally
Evidence preservation and maintaining logs for internal use and law enforcement
How to handle requests from regulators, credit monitoring companies, and others
Moving past a data breach
An attorney and crisis communications expert, Rubel leads Furia Rubel Communications, Inc., an agency supporting company growth and reputation management through integrated marketing, public relations, crisis communications, and content marketing. She regularly is called upon by corporate and law firm leaders for high-stakes public relations, media training, crisis planning, and incident-response support, including high profile litigation media relations. In addition, Rubel is listed among Lawdragon's top 100 consultants and strategists to the legal profession, worldwide.
About Furia Rubel Communications, Inc.
Furia Rubel Communications, Inc. is an integrated and strategic law firm marketing, public relations and crisis management agency in the Philadelphia market. The certified woman-owned agency provides strategic planning, marketing, public relations, crisis management, trial publicity, business development, content marketing, and social media services to law firms nationwide. For more information, visit http://www.furiarubel.com.
About ARMA-NJ
ARMA New Jersey (ARMA NJ) is a chapter of ARMA International a not-for-profit professional association and the authority on governing information as a strategic asset. The ARMA NJ Chapter supports the "Vision and Mission" of ARMA International while ensuring its local members are provided with training and education that meets current day industry requirements. ARMA International was established in 1955 and the New Jersey Chapter followed shortly thereafter. From its inception, ARMA NJ has established broad goals that enable the chapter to remain firmly rooted in its values while adapting to the future outlook of information and technology. For more information, visit https://armannj.org/about.php
Share article on social media or email: