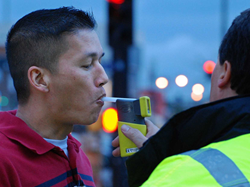 Just about every law firm uses the Internet to some extent, but not everyone uses it correctly.
LOS ANGELES (PRWEB) December 15, 2017
California Criminal Defense Center, a Southern California law firm dedicated to helping defendants accused in DUI and other criminal cases, and Cyberset, a Los Angeles digital marketer, have announced a partnership in which the two firms will be working on an online outreach campaign. The firms say that their goal is to create associations with the community at large, as well was with individuals in need of skilled legal representation.
"I'm genuinely excited at our prospects for enhancing relationships with present and future clients through the highly targeted and focused campaign that Cyberset's team is creating for us," said Ardalon Fakhimi, general trial counsel and founder of California Criminal Defense Center. "Just about every law firm uses the Internet to some extent, but not everyone uses it correctly. Shahab Saba is a leading figure in digital marketing and is widely respected here in Southern California for his consistent success in helping to all kinds of businesses to grow. I'm looking forward to growing our ability to help more DUI and criminal defendants obtain the justice and fair treatment they deserve, as well as improving communication with communities throughout Southern California."
"High quality law firms are always an exciting challenge for online marketers, but working with California Criminal Defense Center is especially interesting," said Cyberset President and CEO Shahab Saba. "We're reaching out to the community at large, while also targeting individuals in need of legal representation. The areas we're focusing on – the counties of Los Angeles, Orange, and San Bernardino - are enormous, bustling areas where many people are in need of legal services, but the challenge lies in finding them and then making that very important first contact with a phone call or e-mail. After that, we're confident that the excellent representation being provided to defendants by Mr. Fakhimi will ensure the best possible outcomes for everyone involved."
About California Criminal Defense Center
California Criminal Defense Center is the law firm founded and run by Ardalon Fakhimi. His practice focuses on providing outstanding representation for DUI defendants and those facing charges in other types of criminal cases. With many years of insight of experience and close observation of all sides of the justice system, he also boasts special knowledge in terms of representing clients charged with driving under the influence, including an understanding of the of science of how breath-alcohol devices work, as well as their inherent flaws and weaknesses. Mr. Fakhimi services clients throughout the Los Angeles, Orange County, and San Bernardino areas.
About Cyberset
Providing digital marketing services to clients from numerous fields, including law, healthcare, and numerous other fields, Cyberset has built its reputation over more than a decade by providing highly targeted campaigns that put firms of all sizes in touch with the people they service.
Readers who are interested in learning more about California Criminal Defense Center are invited to contact the firm by phone at 1-800-384-5464 (1-800- DUI-KING). They can also visit the firm's web site at https://www.criminaldefensecorp.com. Those interested in Cyberset are invited to call the firm at 818-883-7277. Cyberset's web site is at https://www.cyberset.com/.
Share article on social media or email: