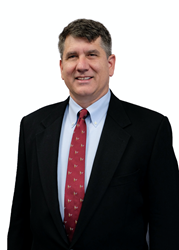 "As ASH continues to grow, the addition of an in-house legal team can help diminish the potential risks that can sometimes be associated with innovative endeavors," said ASH Chairman and CEO George DeVries.
SAN DIEGO and INDIANAPOLIS (PRWEB) December 13, 2017
American Specialty Health Incorporated (ASH) has appointed two senior legal officers to oversee legal affairs and support strategic initiatives of the growing company. Lance Bridges joined ASH as chief legal officer and general counsel with responsibilities for overall legal affairs. Also joining ASH is Erin Hiley, who comes aboard as vice-president, senior legal counsel.
Bridges has more than 25 years of experience developing practical legal solutions to advance strategic corporate interests while mitigating associated business risks. Bridges started his career at Cooley LLP in 1991 and became a partner of the firm in 1996. After departing Cooley in 2007, he served as senior vice president, general counsel, at Inseego Corp., formerly Novatel Wireless, Inc. There he helped redirect and restructure a mature technology company. Bridges also was general counsel for Entropic Communications, where he built a legal department to serve this cutting-edge technology company. Through the years he has been recognized by various publications as one of the best lawyers in San Diego and California. In 2014, The Financial Times identified Entropic's legal team as one of the "Top 25 Most Innovative In-House Legal Teams in North America." Following his graduation from UC-San Diego in 1985 with a double major in economics and literature, Bridges earned his J.D. and M.B.A. in 1990 from the University of California, Berkeley.
Hiley comes to ASH with more than 13 years of experience in health care, employment and general business law. Prior to joining ASH, she founded Hiley Law, with offices in Los Angeles and San Diego. Hiley also spent nearly six years as vice president - assistant general counsel for Molina Healthcare, Inc., a Fortune 300, multi-state health care organization. There she handled all litigation matters, administrative complaints and fair hearings, and advised on compliance, employment and cybersecurity matters. Hiley received her BA from the University of California at Los Angeles, and graduated law school from the University of the Pacific – McGeorge School of Law in 2004.
"As ASH continues to grow and develop new product and service innovations, and as our industry becomes more complex, the timing is right to add an in-house legal team to help diminish the kinds of potential business risks that can be associated with new and innovative endeavors," said ASH Chairman and CEO George DeVries. "We welcome Lance and Erin to our team."
About American Specialty Health Incorporated
American Specialty Health Incorporated (ASH) is one of the nation's premier independent and privately owned specialty health services organizations, providing physical medicine provider networks and administration, fitness center networks and exercise programs, and population health solutions for health plans, insurance carriers, and employer groups. ASH contracts with over 130 health plans nationally and administers programs for 43.7 million members. Operating from offices in San Diego, CA, Southlake (Dallas), TX, Carmel (Indianapolis), IN, Temecula, CA and Columbia, SC, ASH has 1,400 employees. Additional products offered through ASH and its subsidiaries include the EmpoweredDecisions!TM , Healthyroads ® , FitnessCoach ® , Active&Fit ® , Silver&Fit ® ,ExerciseRewardsTM programs and others. For more information about ASH, visit http://www.ashcompanies.com or call 800-848-3555. Follow us on LinkedIn or Twitter @ASHCompanies.
Share article on social media or email: