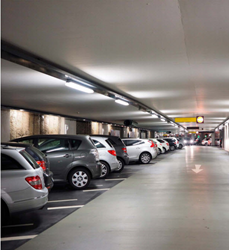 Herndon, VA (PRWEB) September 22, 2017
All Traffic Solutions, the innovation leader in cloud-based traffic management solutions will spotlight ParkTrak, the first plug-and-play parking counting system that provides >98% accuracy using laser technology and directional logic for detection, at the 2017 National Parking Association Conference which takes place at the Palm Springs Convention Center on October 2 - 5, 2017.
The device comes pre-configured for cellular connectivity with TraffiCloud™, All Traffic Solutions' cloud-based traffic management ecosystem, so users can share parking occupancy data in real time for reporting, parker notification via variable message signs and on social networks like Twitter. ParkTrak is designed for use at entrances and exits of parking facilities and surface parking lots. ParkTrak is easy to configure and installs in less than one day.
Parking professionals from across North America and beyond will come together to discuss current trends, best practices and learn firsthand what industry leaders are doing to stay ahead.
All Traffic Solutions invites attending parking professionals to Booth #806 to learn more about how our web-based technology and solutions can help with the fundamentals of prevention and preparedness planning in and around corporate facilities, universities, airports, healthcare facilities, sports and entertainment venues, military campuses and smart cities projects.
For more information on All Traffic Solutions smart parking solutions visit http://www.alltrafficsolutions.com/solutions/parking-notification-system/.
##
About All Traffic Solutions
Located outside Washington D.C. in Herndon, Virginia, All Traffic Solutions is consistently recognized as a leading innovator in the traffic safety industry for radar speed and variable message displays, imaging products and intelligent transportation systems, delivering groundbreaking levels of service and product capability. By integrating Cloud technology into all of its products, All Traffic Solutions allows customers to manage all their equipment and data remotely through a browser, resulting in better traffic safety outcomes and more effective initiatives related to vehicle-to-infrastructure (V2I) solutions and smart cities. For more information, visit http://www.AllTrafficSolutions.com.
Share article on social media or email: